Winners of Bummis Cloth Diapering Products (Giveaway #16)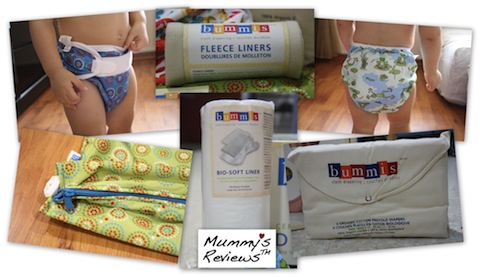 The winners of Giveaway #16 sponsored by Tiny Pants are finally out! Thank you very much to all Mummies and Daddies who have participated.
Here are the lucky winners (first 4 names generated by Random.org and I tried to match winners' preferences to the prizes):
1st Prize: peisee hwang who wins 1 Bummis Super Brite Diaper Cover + 3 pieces of Bummis Organic Cotton Prefolds
2nd Prize: Elina who wins 1 Bummis Super Whisper Wrap + 3 pieces of Bummis Organic Cotton Prefolds
3rd Prize: Shanda who wins 1 Medium-sized Bummis Fabulous Wet Bag
4th Prize: Cute Mum who wins 1 roll of 5 Bummis Fleece Liners + 1 roll of Bummis Bio-Soft Liners
Timestamp: 2011-01-27 17:30:22 UTC
Congratulations to you on winning the above Bummis products!
To claim your prize (design depends on availability), please contact me within 7 days of this post.
Thank you to all participants for your support and stay tuned for the next Giveaway!
—
P.S. If you're a new reader, catch the Bummis Review Series here: