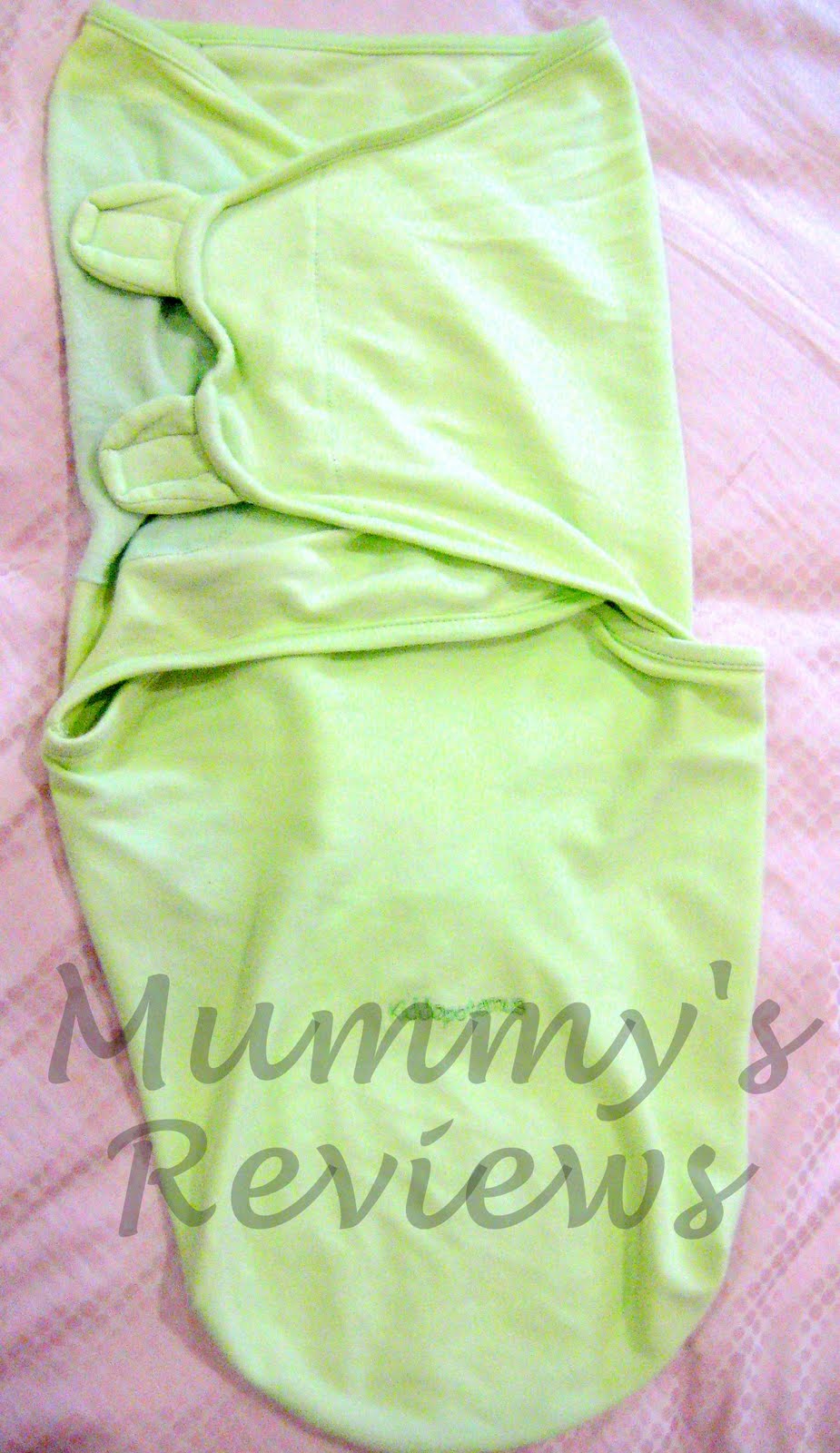 Baby V outgrew his Bumble Bee swaddles, so I started searching for large swaddles and finally found Kiddopotamus SwaddleMe (large) at The Baby Loft. It is rare that babies still need to be swaddled at 5 months old in order to sleep well. Baby V certainly needs a lot of sense of security when sleeping!—
Update on 31 May 2010:
Vee weaned himself off the swaddle at 6.5 months old.
—
Pros:
Good fit for large babies (supposedly up to 9.98kg). Baby V is 8+kg and the swaddle fits him snugly, with room for growth.
Comfortable 100% cotton fabric
Smart design that allows swaddling in car seat or stroller (small hole behind the leg pouch for belt strap to go through)
Good quality velcro tabs (unlike the ones in Bumble Bee, which harden and flare out after washes)
Cons:
Arm flaps are a bit short, so if the swaddle is wrapped too high on the baby, his left arm can easily slip out
Note: The cotton fabric is relatively thick, so baby needs to be dressed lightly (e.g. in a short sleeve bodysuit and diaper) in a cool room.
—
Get Your Own
Kiddopotamus SwaddleMe is available in most major baby stores. Beware of counterfeits as I've seen one in Malaysia, using the same name "SwaddleMe".
You may also check the price at Amazon.com here: Kiddopotamus SwaddleMe 100% Cotton Knit, Large
*
*: affiliate link to support the growth and maintenance of Mummy's Reviews™