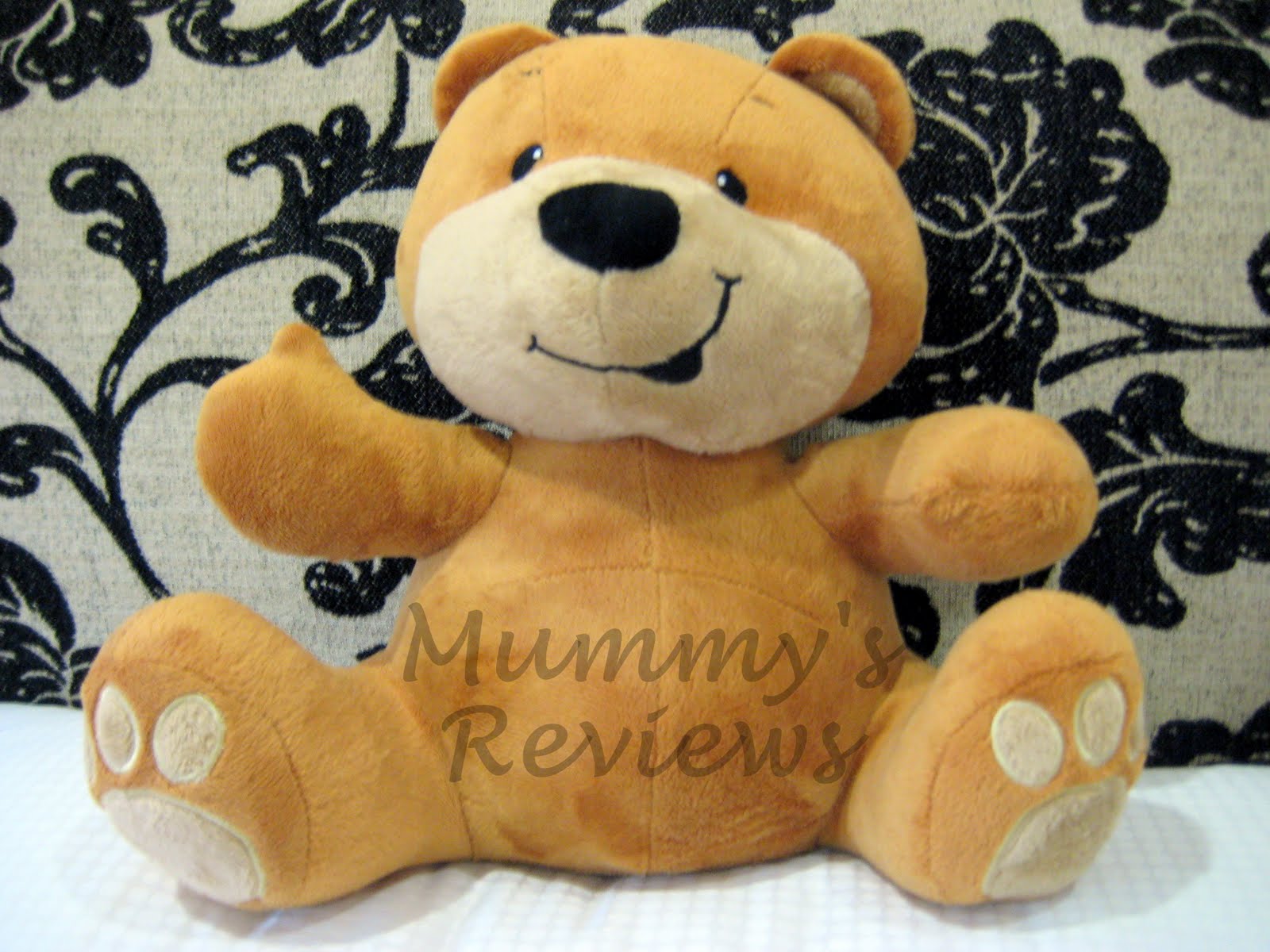 In order to get some white noise for Baby V to help him sleep, I bought the Sound Oasis Sleep Bear from The Baby Loft. It was at a discounted price of RM275 (from RM299). It is priced at quite a high premium compared to US$49.99 stated on the Sleep Bear's website.
—
Update on 31 May 2010:
Now that Vee is 15 months old, he sleeps with the Sleep Bear (without the sound box) beside him. Although he has yet to use it as a lovey, singing and patting the bear to sleep is part of our sleep routine, which helps to tune him down.
—
Pros:
Great sound quality — loud and clear
Time settings available — 30, 60, 90 minutes or continuous play. In the last 10 minutes, the sound gradually gets softer.
Portable white noise — we bring the bear out for Baby V's naps on the go.
Easy to clean — machine washable
Cons:
High maintenance — drains 4 AA Energizer alkaline batteries in a week (played about 16 hours daily). More suitable as white noise on the go, not to be used for every time baby sleeps.
Velcro straps gives out loud noise when open, may wake baby up if meddling with the sound box during sleep-time. We use the sound box outside the bear at home.