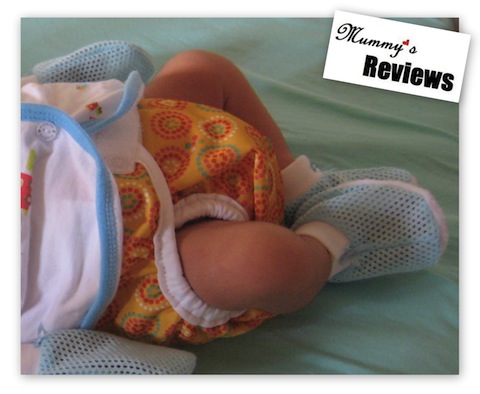 During Baby V's first month at home when he poo-ed countless times, he primarily used traditional cloth diapers (lampin) with a diaper cover. I own two small Bummis Super Brite Diaper Covers in Yellow and Blue.
They contained explosive breastfed poo very well and we have never experienced a single leak with these diaper covers. *Truly Impressed!*
Pros:
Strong protection against leak (pee & poo)
Generous sizing — Baby V used Small from 0 to 4 months old, despite being a large baby
Cons:
Velcro tabs produce a relatively loud noise when opened — may awake a sleeping baby
Stitching on the velcro tab of 1 diaper cover came loose after a while (This was easily fixed by my seamstress mum.)
—
Get Your Own
Bummis Super Brite Diaper Covers are available at Tiny-Pants.com (distributor for South East Asia).
You may also check the price at Amazon.com here: Bummis Super Brite Diaper Cover
*
*: affiliate link to support the growth and maintenance of Mummy's Reviews™
—
P.S. Expecting a new baby? Read Successfully Cloth-Diapering a Newborn.