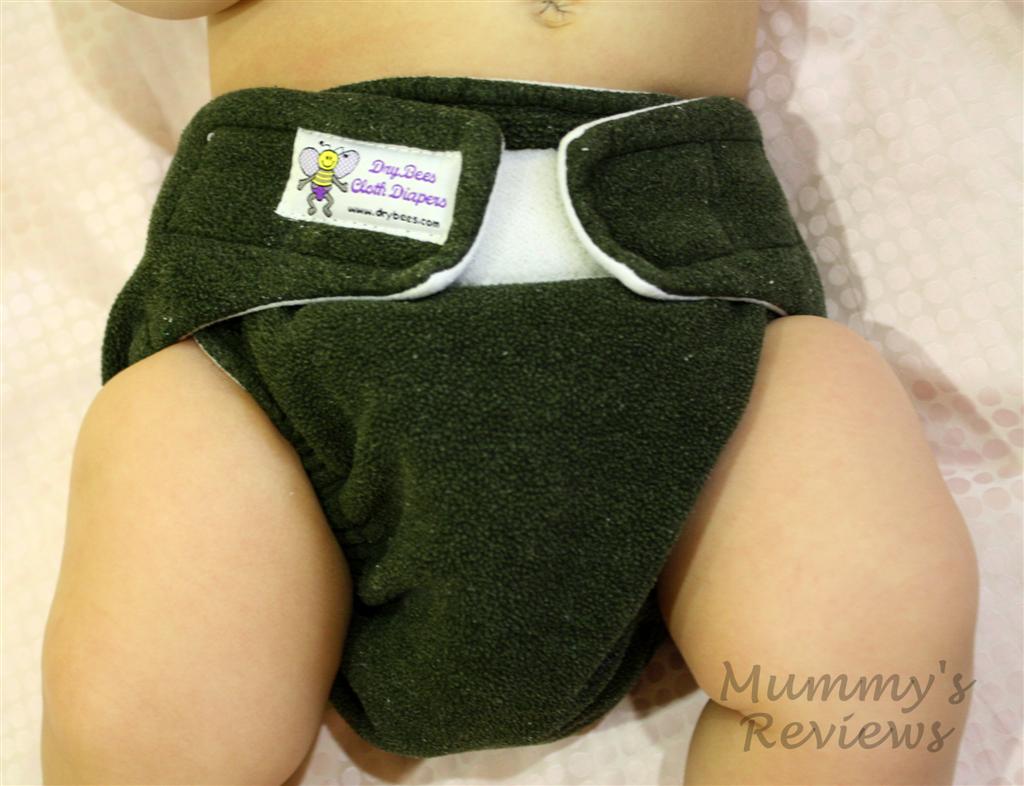 Drybees Fleece Pocket Diapers have given Baby V and me hundreds more hours of night-time sleep and I adore them!
Initially, Baby V was on Mamy Poko disposable diapers at night and had to be changed every 4-5 hours. Any longer, they could leak or Baby V could develop a diaper rash. As Baby V was a super-light sleeper, it could be a battle trying to get him back to sleep again.
I ended these night-time changing episodes by putting Drybees Fleece Diapers (bought from Mia Bambina, listed price: RM63) on him. They work wonderfully and last through 12 hours.
These are the effective inserts combinations tried:
Since Baby V is a large baby, the thick diaper looks fine on him. We simply have to put larger pyjamas on his bum.
Pros:
Breathable fleece material and stay-dry innert suedecloth material keep Baby V diaper-rash free even after 12 hours nightly
Eliminates need for night-time diaper changing and gives parents and baby more hours of sleep
Inner material washes well and remains stain-free after sunning
Cons:
Bulkiness can overwhelm smaller-sized babies
—
Update on 7 April 2010:
These diapers are now available at PrettyMums.com.