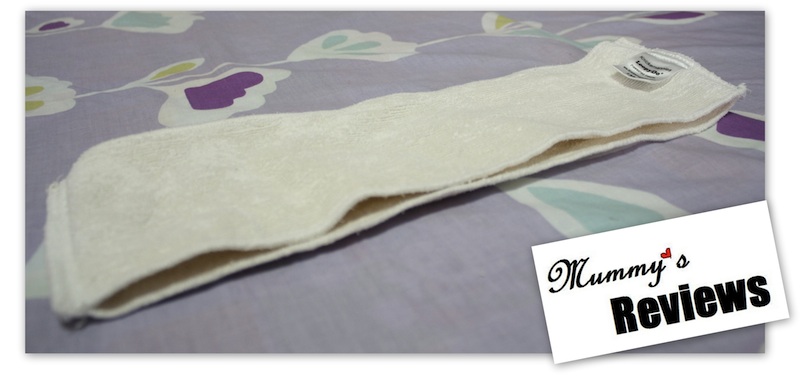 These LoopyDo inserts by Knickernappies are my current favourites! I bought four pieces (RRP: USD7.49 each) and washed them twice with other new inserts before using. As I frequently use microfibre insert with a hemp booster, these trim 2-in-1 inserts fit my preference perfectly. The hemp material is very soft and the inserts stay in great shape when worn. I could not resist touching Baby V's bums when he is using the inserts!
The ones that I bought are the 2G version, 16″ x 5.5″. Though they are relatively narrow compared to other inserts, they did not scrunch up at the crotch when used with Drybees Fleece Pocket Diapers, to my relief.
Currently, these LoopyDos are used for night-time, together with 2 GAD Hemp Diaper Doublers, providing excellent absorbency over 12 hours.
For outings, my latest preference is to use a LoopyDo with a Knickernappies 2G Pocket Diaper, which is extremely trim even under pants.
Pros:
Prewashed — can be used immediately
Trim combination of microfibre and hemp (clever design!), fantastic for outings
Loop design enables faster drying
Cons:
Even the new 2G version is still relatively narrow
—
Get Your Own: These inserts are available at baby-mel.com.