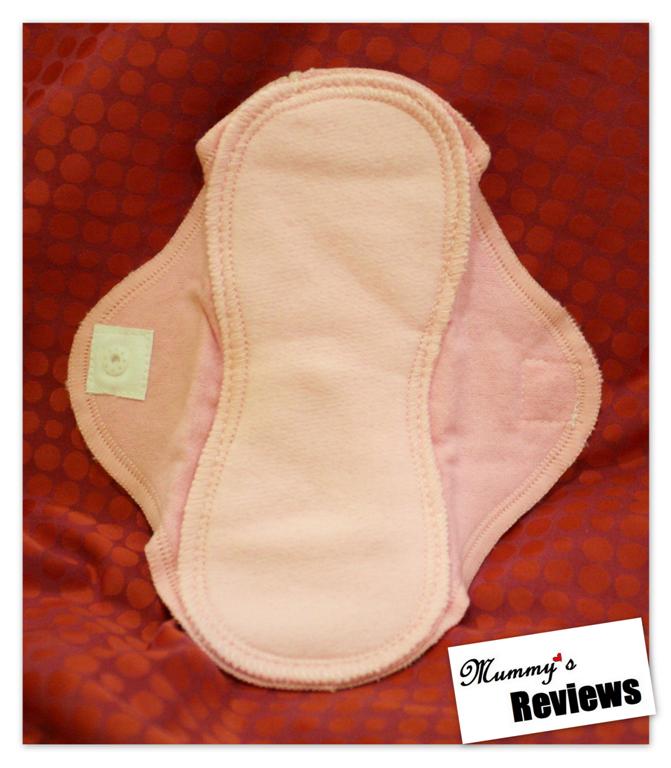 For the past 10 years or so, I religiously used disposable pantiliners since I could not stand the sight of stained panties. The synthetic materials are not very absorbent, non-breathable and feel sticky or wet at the end of the day. Occasionally, they even irritate my sensitive skin.
When I started reading up on cloth diapering, I came across information on washable cloth pads. As I was already convinced of the enormous benefits of cloth diapering, I was thrilled to know of cloth pads for women! No more explosure to harmful chemicals at one of our bodies' most sensitive areas, how wonderful!
I bought three Lunapads Teeny Pantiliners (listed price: USD10.99 or RM41) from Mia Bambina and have never turned back to disposable pantiliners ever since. They are very comfortable (cannot feel their presence when worn) and such a pleasure to look at. They also save me from emergency trips to the pharmacy or supermarket to top up supplies of disposable pantiliners.
I also bought a few of these pantiliners for my mum. They are great for slight incontinence too, which is commonly experienced during pregnancy (so much weight pushing on the bladder) and during middle to old age.
When my menstrual cycles return (post-breastfeeding days), I certainly look forward to trying out cloth menstrual pads too.
Feel free to share this information with other ladies.
Pros:
Breathable — gentle on the skin
Very comfortable
Absorbent
Stay in place
Easy to care for — stain-free after handwashing (machine washable too)
Pretty designs
Cons:
Colour run experienced on dark coloured pantiliners ("Leopard" & "Hats & Heels")
Surface becomes fluffy after washes (I would prefer them to be smoother.)
—
Get Your Own
I bought my Lunapads at MiaBambina.com (Malaysia) and MummyKnowsBestShop.com (Singapore).
You may also check the price at Amazon.com here: Lunapads Washable 100% Organic Cotton Mini Pantyliner
*
*: affiliate link to support the growth and maintenance of Mummy's Reviews™