The two Wahmies Diaper Pail Liners that I bought from Mia Bambina are still as good as new after being used and washed for four months. The beautiful prints (Pink Retro Flowers and Green Retro Flowers) brighten up the diaper pail and the bedroom and add to the joy cloth-diapering Baby V.
There is a little piece of fabric sewn to the inner seams. You may add a few drops of your favourite essential oils on it to cover up any odour. Since I have not met with an odour issue, I did not try this.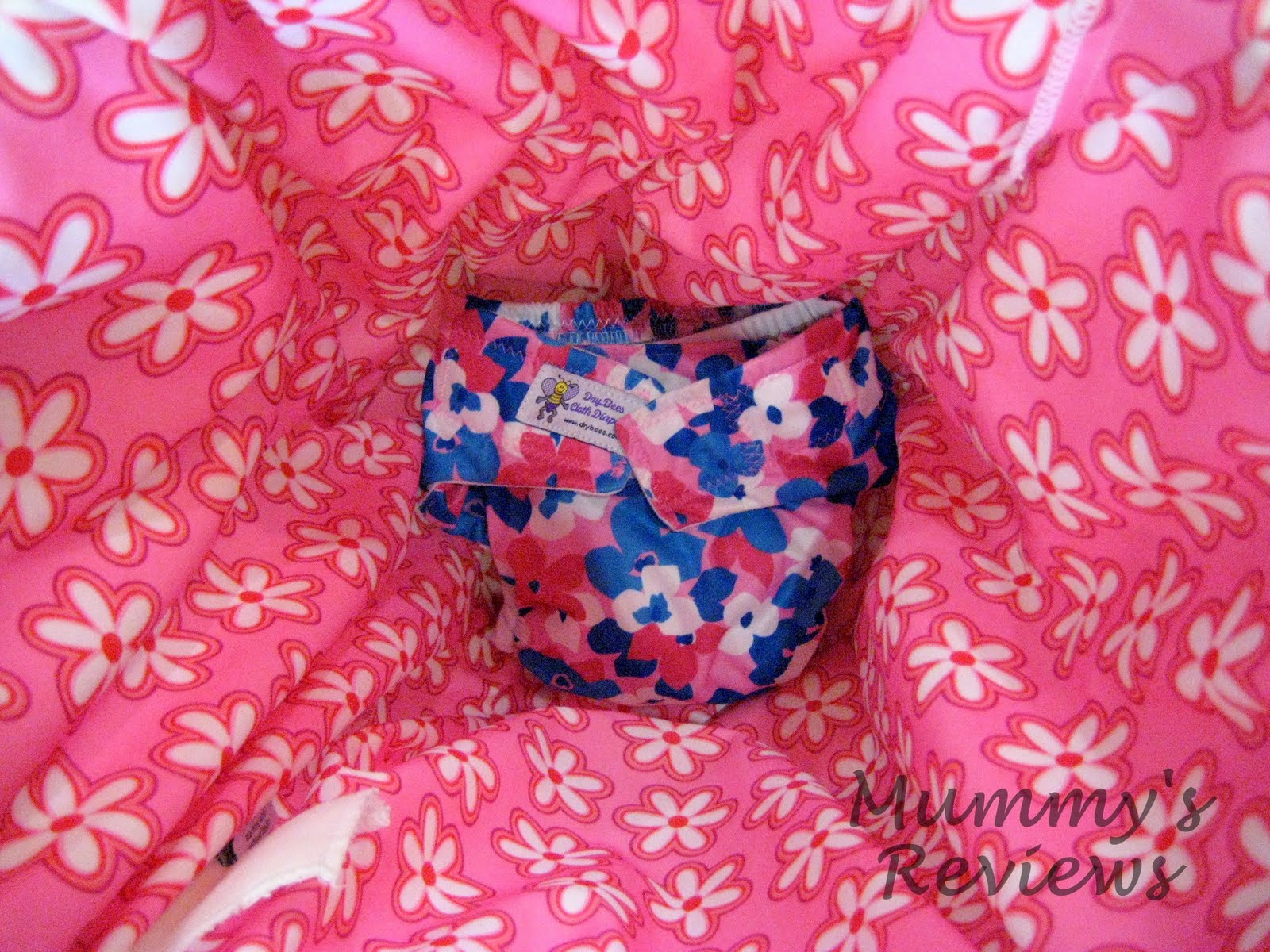 Large enough to hold 2 days' load of diapers
Still look new after being washed for four months
Potential Concerns:
Plain PUL side takes relatively long (several hours of sunning) to dry
(Tip: Turn this side out when drying)
—
Update on 10 July 2010:
After one year of use, the PUL has started to peel and separate. This is probably because I used 60 degree Celsius washes for more than a year. That's about 200 hot washes! Now I have switched to 40 degree Celsius warm washes to retain the life span of PUL diapering items.
—
Get Your Own
I bought my Wahmies Diaper Pail Liners at MiaBambina.com.
You may also check the price at Amazon.com here: Wahmies Diaper Pail Liner
*
*: affiliate link to support the growth and maintenance of Mummy's Reviews™