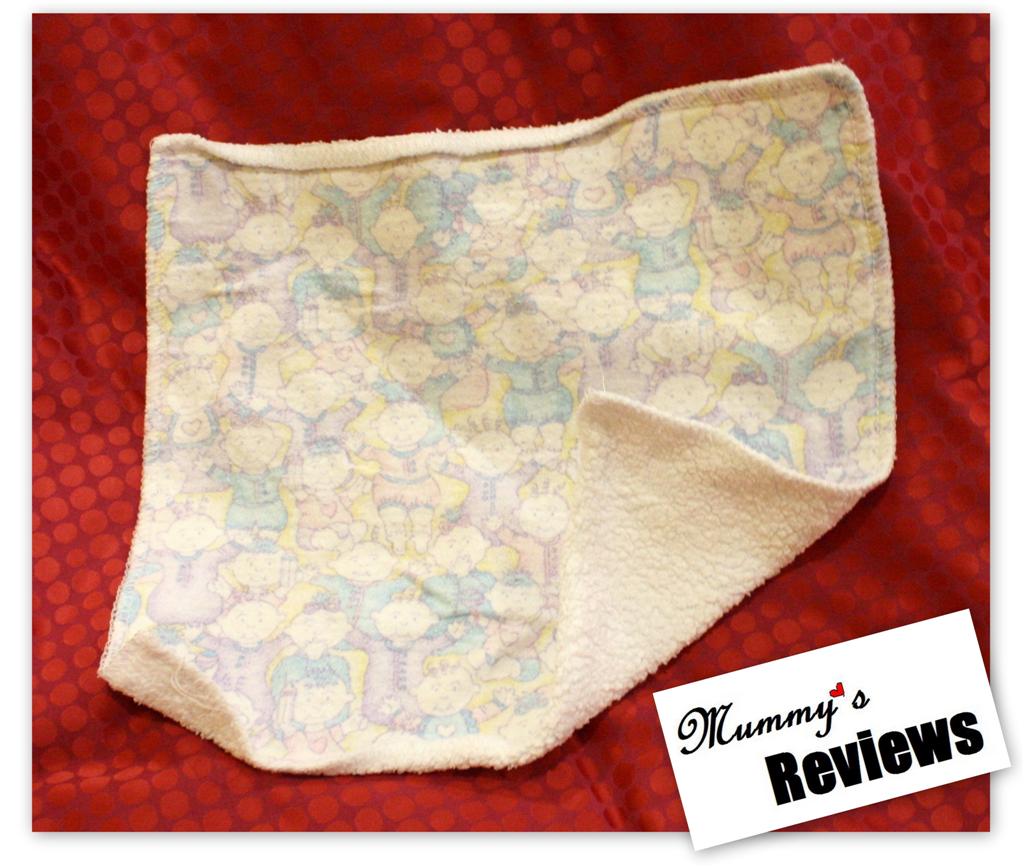 When Baby V first reached home, I cleaned his bum with cotton wool and water. After a few weeks, I got tired of using cotton wool because:
it was a hassle to tear them from the big roll of cotton wool
it was inconvenient to keep having to buy more cotton wool
it took A LOT OF cotton wool to clean a big poo mess
Therefore, I bought a stack of Wahmies Multi-Purpose Cloth Wipes at RM5.50 each from Mia Bambina.
Cloth wipes complement cloth diapers perfectly as they can be wrapped in the diaper and left in the diaper pail until laundry time. It was very easy to clean voluminous explosive breastfed poo using cloth wipes and water, compared to using cotton wool or disposable wet wipes (which are relatively small and thin).
Baby V was more of a heavy poo-er than heavy wetter. For months, he poo-ed through the day and sometimes at night (fortunately not anymore). His record was 11 times in a day!
Now, at 5+ months, he has a HUMONGOUS poo (that can fill cover up to 3/4 of an M-size diaper) in 1 or 2 days, which can be cleaned only by cloth wipes or washing his bum.
When the Wahmies cloth wipes reached me, they were uber-soft. However, after machine-washing and line-drying them, they became a little rough and stiff. For the second batch that I bought, I placed them in a laundry net before throwing into the washing machine and they turned out much better.
Pros:
Gentle on baby's skin — no diaper rash (unlike disposable wet wipes)
Save money — no need to keep buying cotton wool or wet wipes
Large enough to clean a huge poo mess
Truly multi-purpose: use different prints for bum, as wash-cloth and hanky
Remain stain-free after sunning
Cons:
Did not retain uber-softness after washes
(Tip: place in laundry net when washing to keep them softer and smoother)