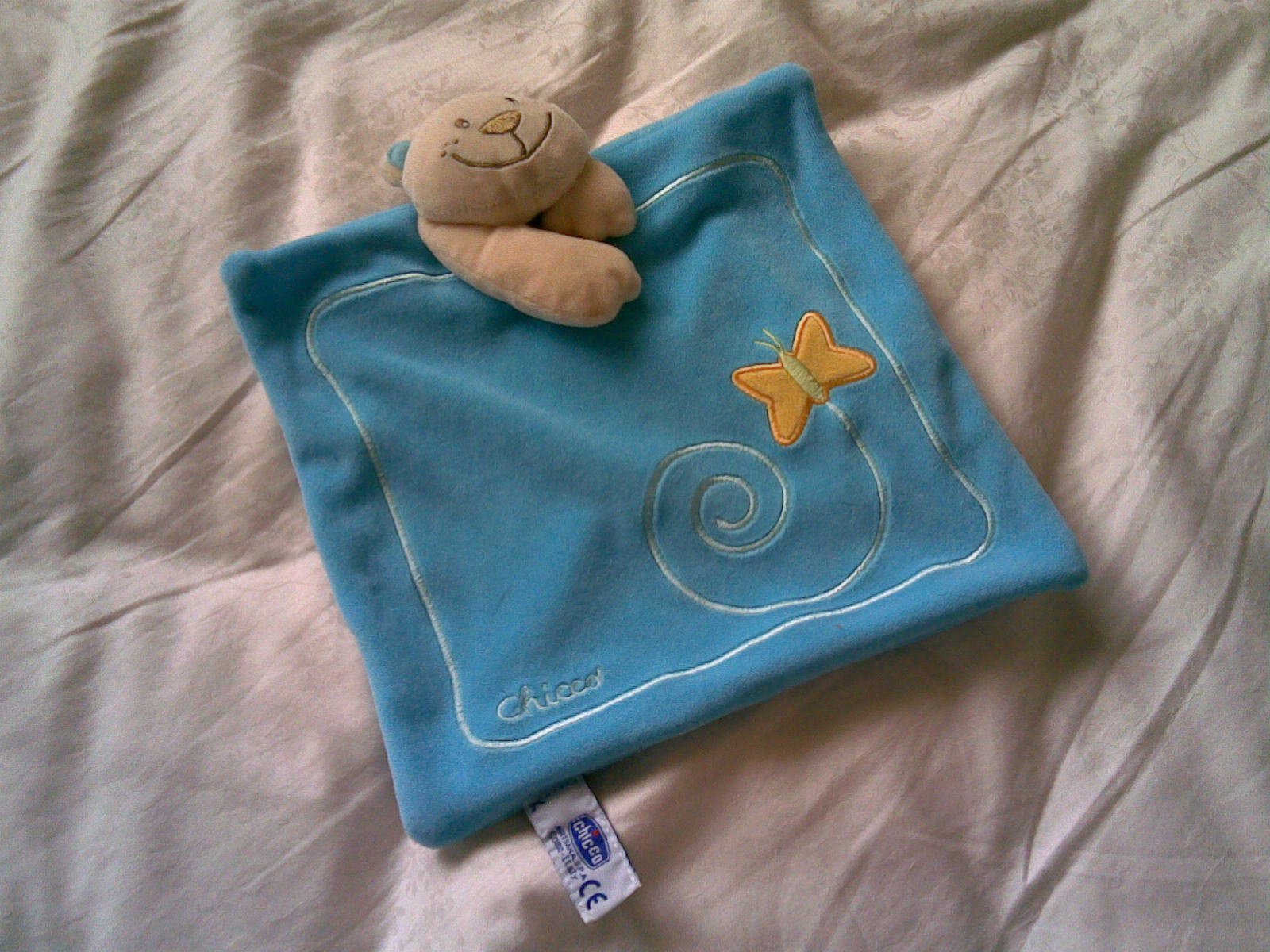 We dropped by the new Chicco shop at Pavilion (in Kuala Lumpur) and the new range of comfort and teething blankets near the entrance caught my eyes. Baby V was short of a 'lovey', which could help him sleep better, so I decided on the Bear Comfort Blanket (could not find a link to this new product) (listed price: RM49.90).
The blanket is small, just the right size for tiny hands, and sky blue seems soothing enough to induce sleep.
During subsequent feeds, I started to introduce the little blanket to Baby V. He repeatedly grasped it and then dropped it away from us. For his naps yesterday, I placed the blanket in his left hand before completely swaddling him, leaving the bear and part of the blanket outside the swaddle.
Interestingly, he slept through his 2-hour afternoon nap and his evening nap was stretched from 1 to 1.5 hours, needing only slight bouncing on his Amby Baby Motion Bed during sleep-cycle transitions.
Pros:
Right size for small hands
Machine-washable
Cons:
Made of 100% polyester (I would prefer 100% cotton material, which is gentler on babies' skin.)