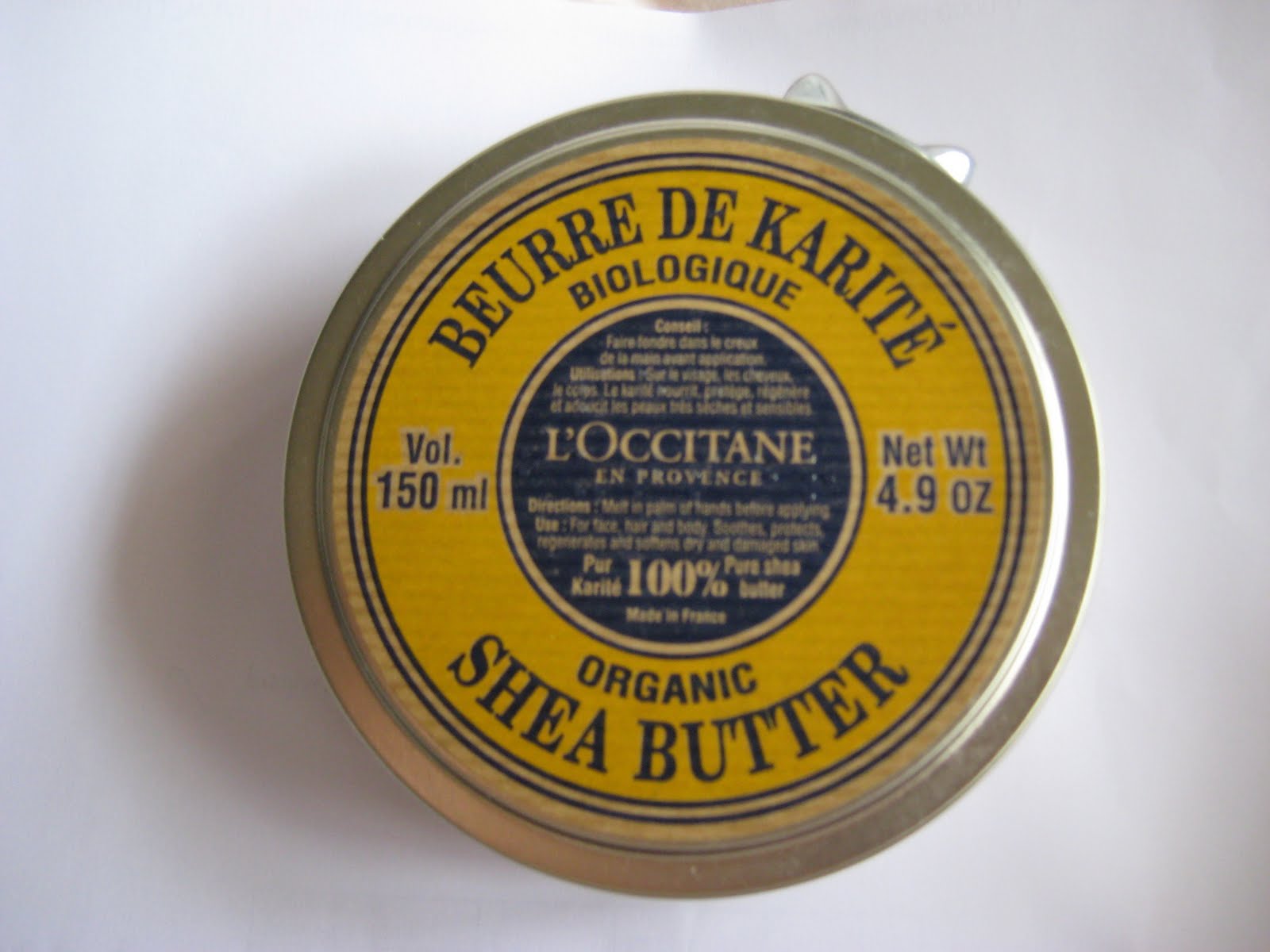 Recently, I came across rave reviews on the moisturising benefits of pure shea butter. As a relief for my dry skin (which used to suffer from eczema outbreaks on the folds between skin) and lips, I splurged on a 4.9oz (150ml) tin of Organic Pure Shea Butter from L'Occitane (listed price: RM147).
For the past 2 days, I have been massaging it onto lips, hands and cuticles before nap and bed-time. Despite its rich texture, it is well-absorbed by my skin and leaves a thin veil of protection that lasts through the night. (In contrast, my Fancl moisturiser is not as fully absorbed.) My cracked lips have healed in such a short time.
Its faint natural nutty smell is gentle on my nose, which is extremely sensitive to artificial fragrance.
Pros:
Pure, natural & organic
Deeply moisturising
Convenient — can be used on face, lips, body & hair
One tin lasts me 11 months of use!
Cons:
Note: Non-branded pure shea butter can be bought from another store at S$17.50 for 6 oz (~RM7/oz). I shall try this alternative to compare its quality with L'Occitane's shea butter.
—
Update on 10 July 2010:
After 11 months, I have FINALLY finished using the tin of shea butter! It is amazing that the tin lasts sooooo long, considering my husband used it occasionally when his face is too dry. This is absolutely a value-for-money way to moisturise the skin. I LOVE shea butter! 🙂
—
Get Your Own
L'Occitane Organic Pure Shea Butter is available at L'Occitane stores.
You may also check the price at Amazon.com here: L'Occitane Pure Organic Shea Butter 4.9 oz.
*
*: affiliate link to support the growth and maintenance of Mummy's Reviews™