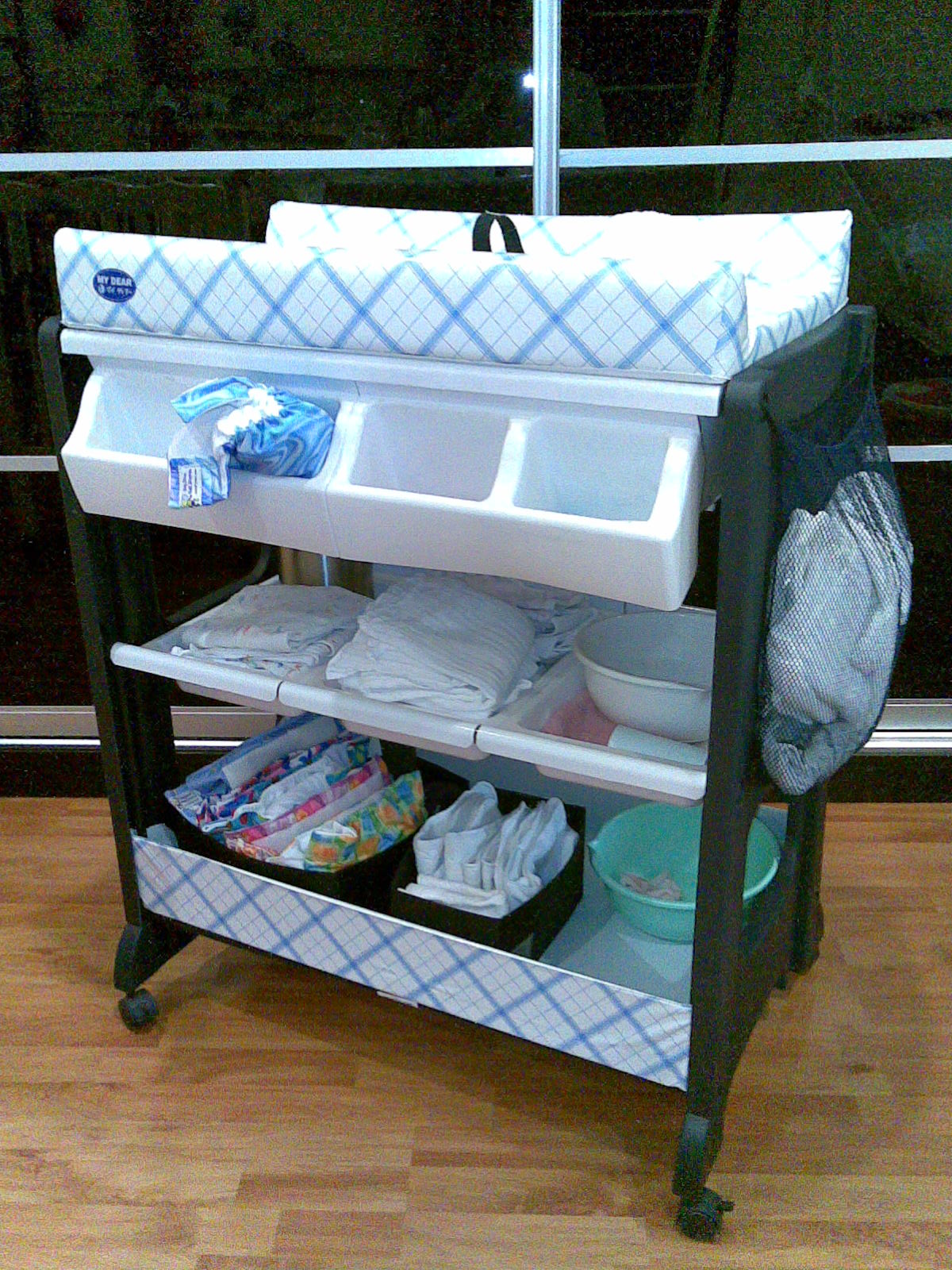 After a month of bending over to change Baby V in his cot, my husband and I were feeling the strain on our backs. I spent an afternoon on Google searching for baby changing tables / stations available in Kuala Lumpur and finally decided on MY DEAR Changing Table with Bath Tub, bought from BabyJaya.
The height is just right for changing Baby V, putting an immediate stop to our back-strain. The various compartments and a side mesh bag are roomy enough for Baby V's cloth diapers, cloth wipes, pyjamas, water flask and small tubs. It is also convenient to wheel the entire station from the bedroom to just outside the bathroom during bath-time.
We should have bought this earlier!
Pros:
Correct height for changing baby
Safety belt keeps squirming baby from rolling over
Padded top is comfortable for baby
Roomy compartments
Portable
Cons:
I did not find the bath tub useful (I prefer a standalone bath tub.)
Wheels cannot rotate easily