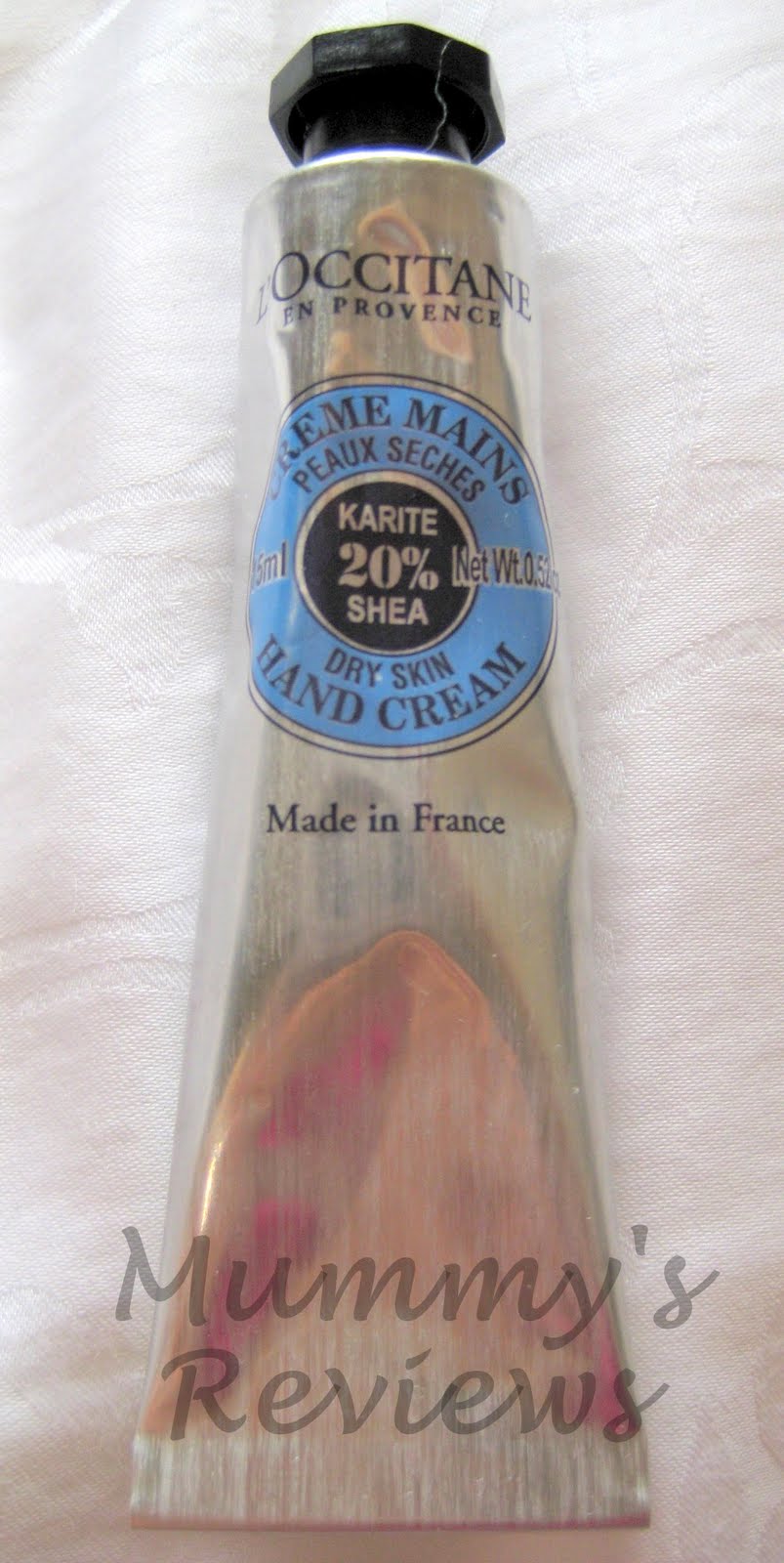 I love the
L'Occitane Organic Pure Shea Butter
so much that I bought another two tins as gifts. Since my total purchase was above RM350, I received a gift set consisting of a mini-drawstring pouch, L'Occitane Shea Butter Hand Cream (15ml, 0.52oz), shampoo (75ml, 2.6oz) and Honey & Lemon Delightful Cream (75ml, 2.6oz). The store assistant was also kind enough to give me sample packs of Anti-Water Retention Gel and Healthy Hair Mask.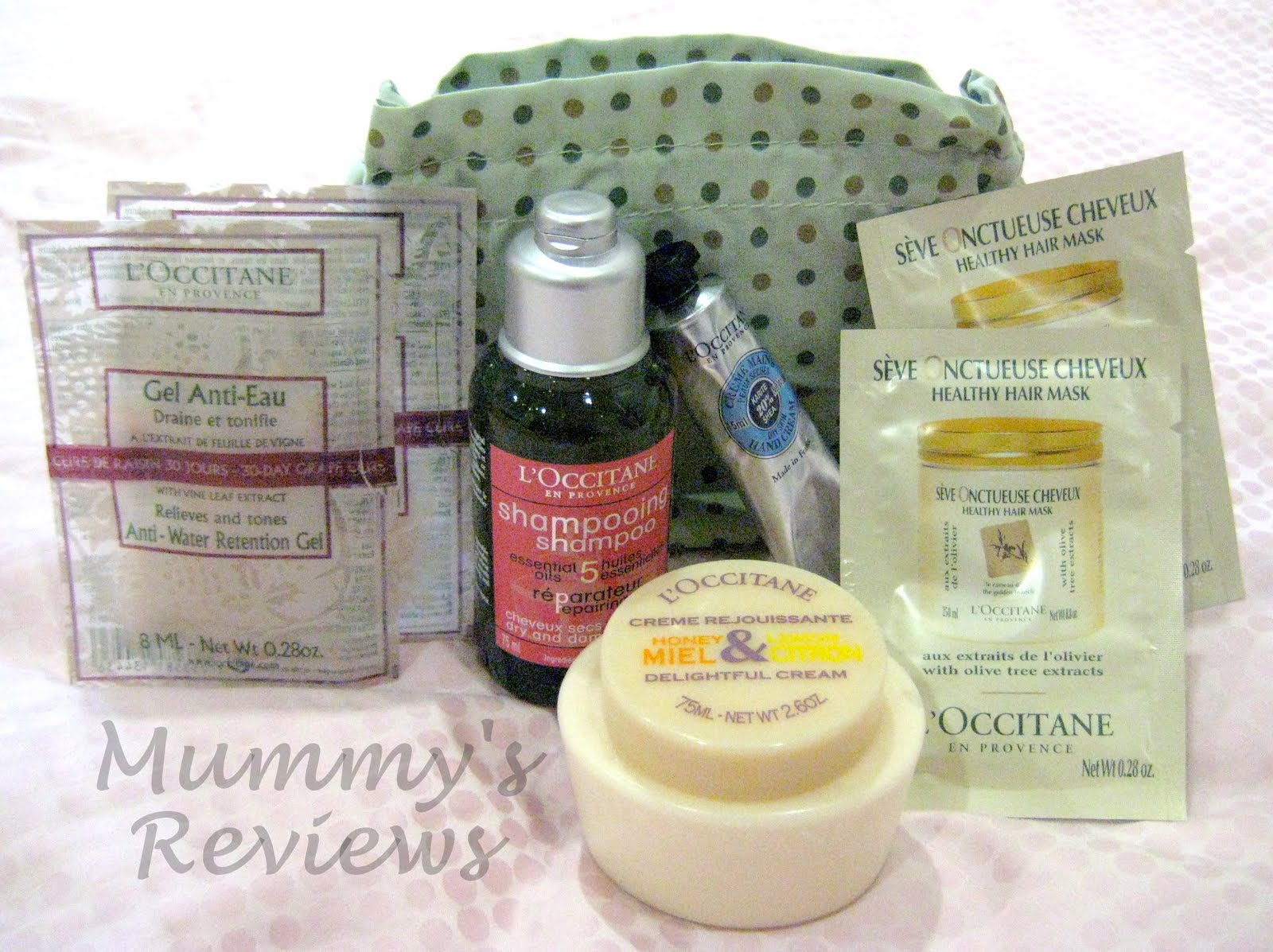 (With a spending above RM200, I was entitled to be a L'Occitane member to enjoy 5% off future purchases. Yippee!)
The first item that I tried was the hand cream which contains 20% shea butter. It is lighter in texture than pure shea butter and can be applied immediately withoout needing to melt it at skin temperature.
The cream keeps my hands smooth and moisturised without feeling greasy, likely due to its shea butter content. I would still prefer pure shea butter as this hand cream contains fragrance and methylparaben as a preservative.
Pros:
Moisturising, yet non-greasy
Can be applied without needing to melt at skin temperature
Packed in a convenient travel-size tube
Cons:
Contains fragrance and methylparaben
—
Get Your Own
L'Occitane Shea Butter Hand Cream is available at L'Occitane stores.
You may also check the price at Amazon.com here: L'OCCITANE Shea Hand Cream, 5.2-Ounce Tube
*
*: affiliate link to support the growth and maintenance of Mummy's Reviews™