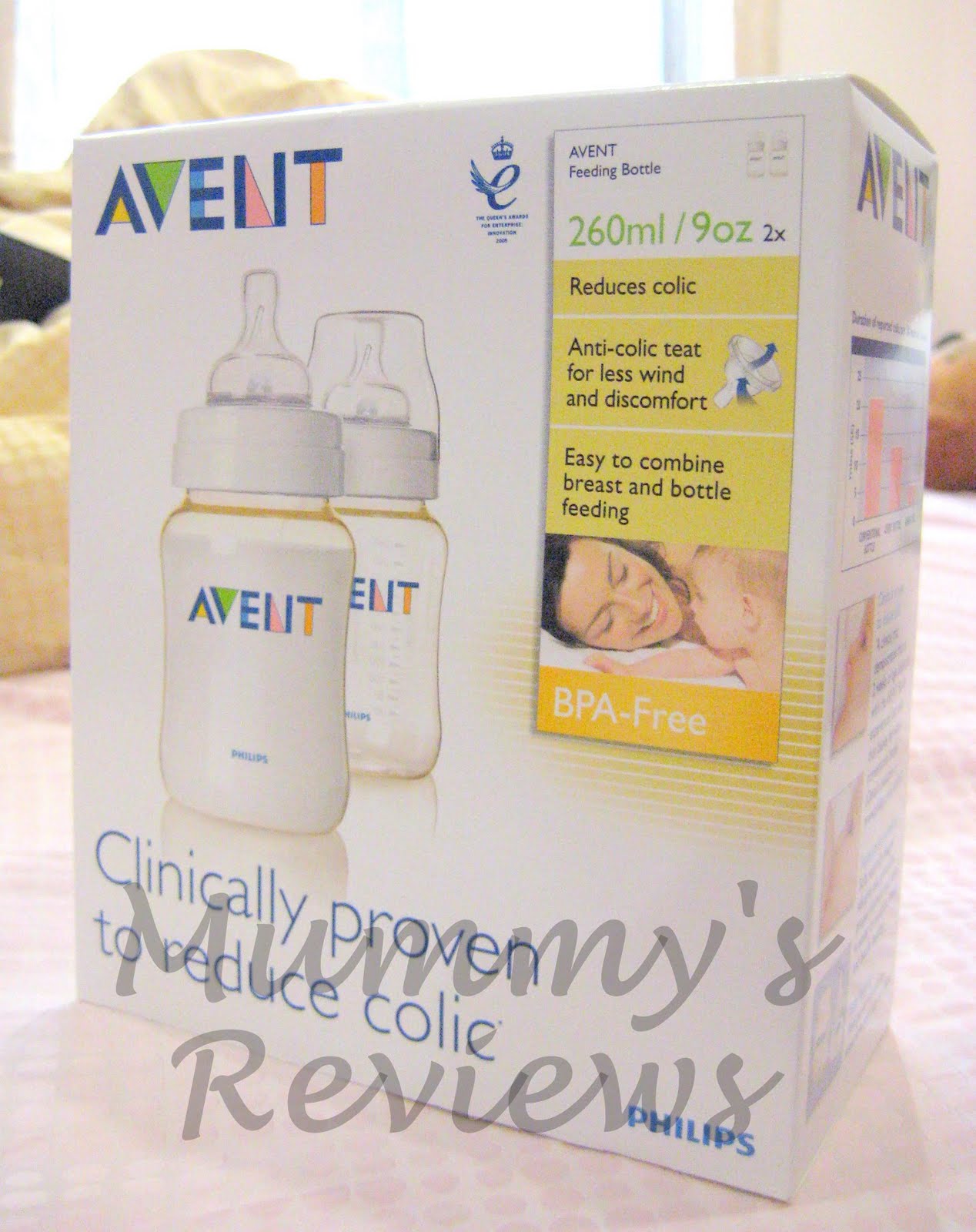 Over the past 6 to 7 months, I have been using a wide range of AVENT's products — breastpump, washable breast pads, feeding bottles, steriliser and warmer. As the potential adverse effects of bisphenol A (BPA) on infants became more widely reported, I decided to switch Baby V's feeding accessories to BPA-free ones.
(For more information on BPA, please refer to Wikipedia's link here.)
(For more information on AVENT's response to the BPA issue, please click here and go to FAQs.)
Although Baby V doesn't drink milk from bottles, I occasionally freeze some milk to be subsequently warmed up for cup-feeding. The sterilisation and warming up processes (exposure to high temperature) could lead to BPA leach.
About two weeks ago, I finally saw BPA-free bottles at Robinsons and Isetan (The Gardens, Mid Valley). The new bottles are made from Polyether Sulphone (PES) — a BPA-free material with a natural honey-coloured tint, as stated on the packaging.
However, they were steeply priced relatively to the ordinary range:
260ml (9oz) bottles: 1 for RM49 or 2 for RM95
120ml (4oz) bottles: 1 for RM43
At Robinsons, the promotion was 20% discount and another 5% off by using Mastercard.
At Isetan, the discount was 10% rebate for CIMB cardholders on the last Sunday of the month.
Due to the high prices, I bought only two large bottles for immediate use with the breastpump. For storage purpose, I would certainly search for more cost-efficient bottles.
As for the many gently-used BPA-containing bottles that I have, they can still be used as water bottles (for cooled water) or recycled to store non-food items.
Pros:
Free from BPA
Work well with existing AVENT feeding accessories
Cons:
Highly-priced (lack bundled deals)
By the way, AVENT's BPA-free manual breastpump is also available at Robinsons at RM289 (20% discount was not applicable).
—
Get Your Own
AVENT BPA-Free Feeding Bottles are available in most major departmental and baby stores.
You may also check the price at Amazon.com here: Philips AVENT BPA Free Bottles, 9 Ounce, 4 Pack
*
*: affiliate link to support the growth and maintenance of Mummy's Reviews™