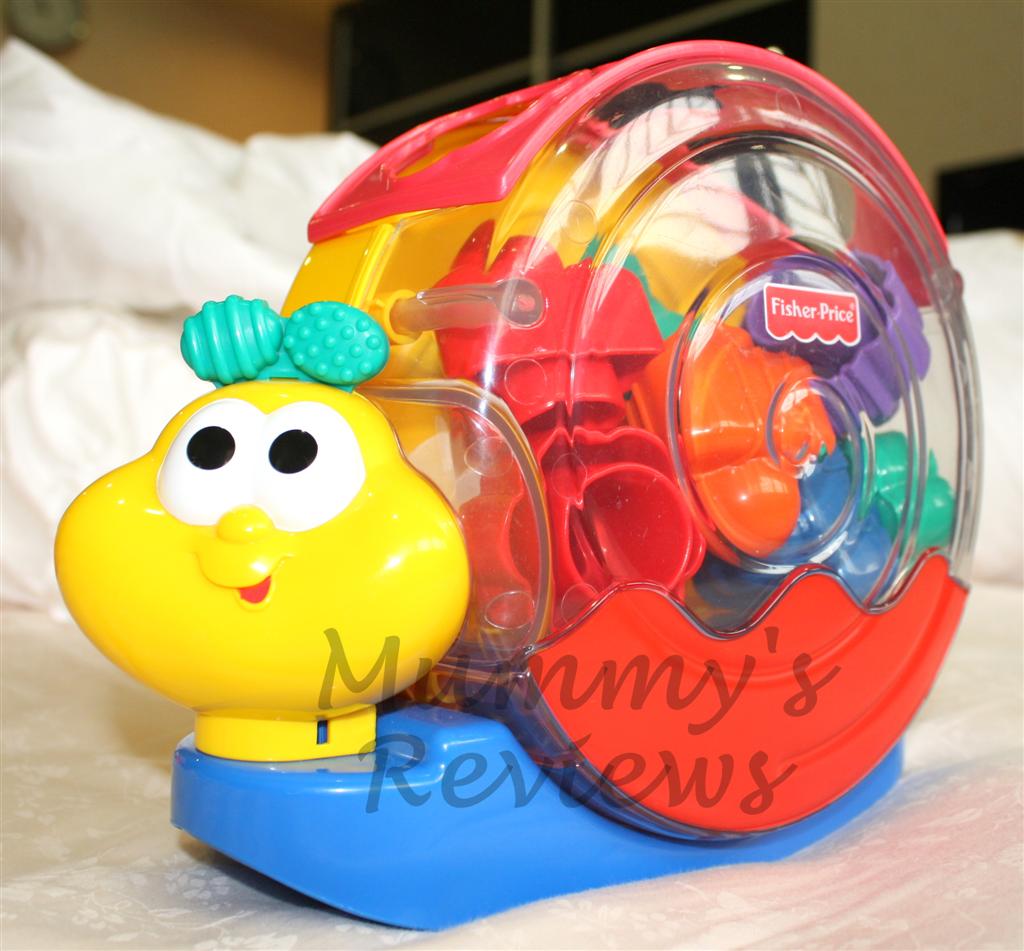 My best friend gave this Musical Snail Pail Shape Sorter to Baby V and I introduced the toy to him when he turned 6 months old. A short musical tune is played when the snail is rocked gently. Baby V likes the noise that the shapes make when they are jiggled in the snail pail; he also enjoys it when I guide his small hand to grasp a shape and slot it into the pail.
Pros:
Shapes are easy for small hands to grasp
Colours attract baby's attention
Cons:
Music cannot be switched off (this feature is especially needed during bedtime as an adult may accidentally set the music going when tidying the room!)
—
Get Your Own
Fisher-Price Musical Snail Pail Shape Sorter is available in major departmental and baby stores.
You may also check the price at Amazon.com here: Fisher-Price Brilliant Basics Musical Singin' Snail
*
*: affiliate link to support the growth and maintenance of Mummy's Reviews™