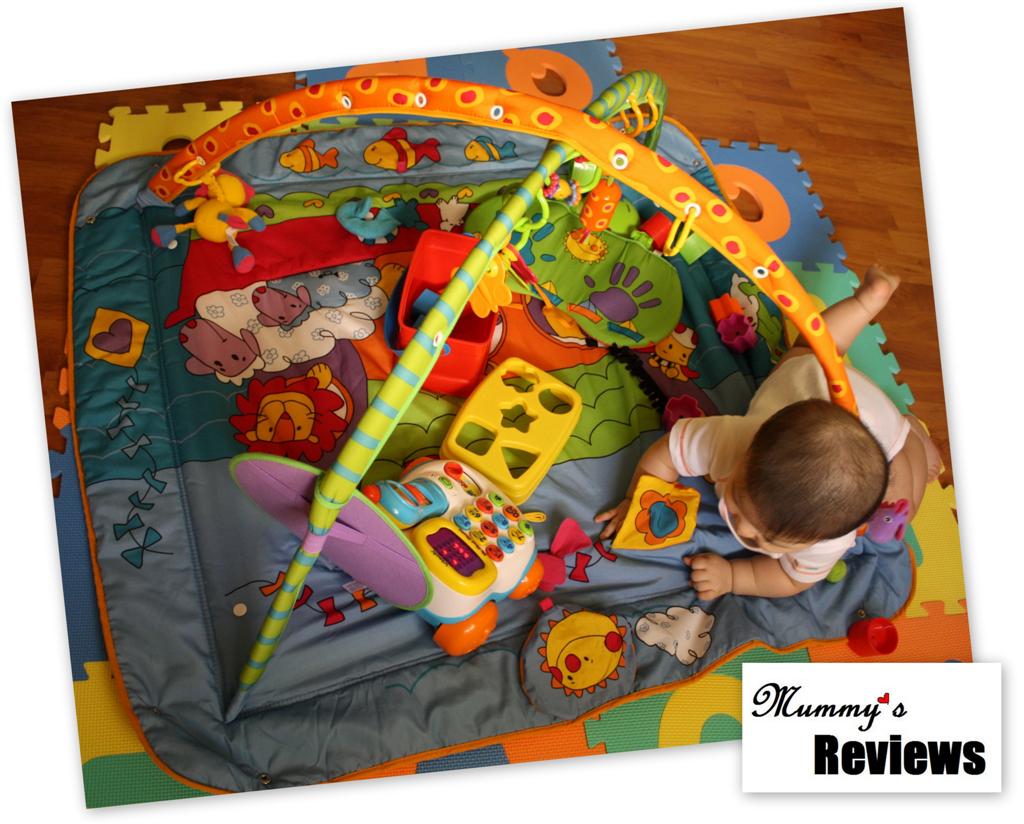 We bought this gymini months before Baby V was born when it was on sale at Robinson's. There were several Tiny Love gyminis available and somehow I was more attracted to this one (Gymini Total Playground — Kick & Play) over the others.
The first time that Baby V played with it was when he turned two months old and was more alert. Since then, I have been placing him in the gymnini almost every morning while I spray his cloth diapers. This baby playgym keeps him very busy with the rattles attached to the arches and a large mirror. Just before turning five months old, he accomplished his first roll-over in the gymini and shifted his body clockwise for one big round. That really brightened my day!
Recently, I even started changing his diapers on the gymini to keep him still for at least a few minutes. Superb value-for-money!
Pros:
Baby V loves being in it and it can keep him entertained for quite a while
Machine washable playmat which retains its bright colours even after a few washes
Very portable
Cons:
Music box became faulty after only a few weeks — volume is very soft unless the box is banged
Wind chime toy recalled (View details at CPSC website here)
—
Get Your Own
Tiny Love Gymini Total Playground — Kick & Play doesn't seem to be available at Amazon.com, probably due to the recall of the wind chime.
You may check the price of a similar Gymini at Amazon.com here: Tiny Love Super Deluxe Lights and Music Gymini Activity Gym
*
*: affiliate link to support the growth and maintenance of Mummy's Reviews™