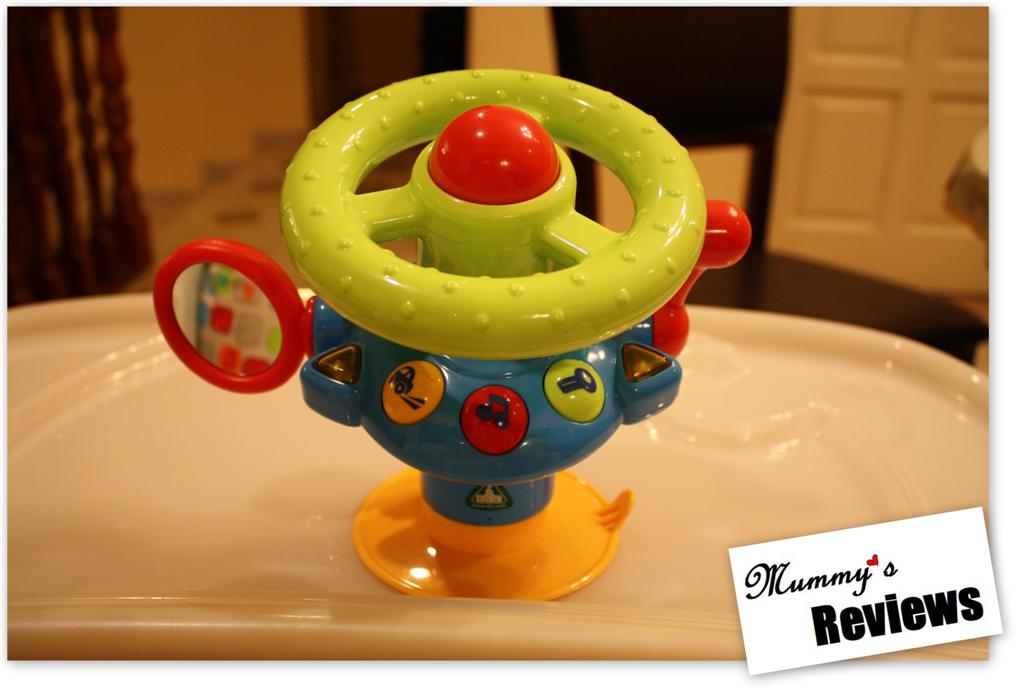 In an attempt to keep Baby V seated in his Chicco highchair for a longer period of time when I was having my meals, I purchased the ELC Highchair Steering Wheel when it was on 20% discount (listed price: RM74).
There are several buttons that imitate sounds made by a car, such as sounding the horns and braking. The buttons also light up when pressed. Baby V likes to turn the steering wheel, which is too high for him to reach, so I have to bring it down to his level for him to play with it.
The biggest drawback of this interesting toy is that the suction base does not stick well to the highchair's plastic surface or to any other surface we have tried. Baby V can easily pull the toy up by himself and I have to use one hand to hold the toy, leaving only one hand free to feed myself, which defeats the original intention of this toy.
Pros:
Entertains baby with light, sounds and steering wheel

Cons:
Does not stick well to highchair or any other surface

—
Get Your Own
We bought the ELC Highchair Steering Wheel at ELC.
You may also check the price at Amazon.com here: ELC Highchair Steering Wheel
*
*: affiliate link to support the growth and maintenance of Mummy's Reviews™
—
How do you keep your babies or toddlers entertained in their highchairs during mealtimes? Feel free to share some ideas here.