Review: Medela Disposable Baby Cup Feeder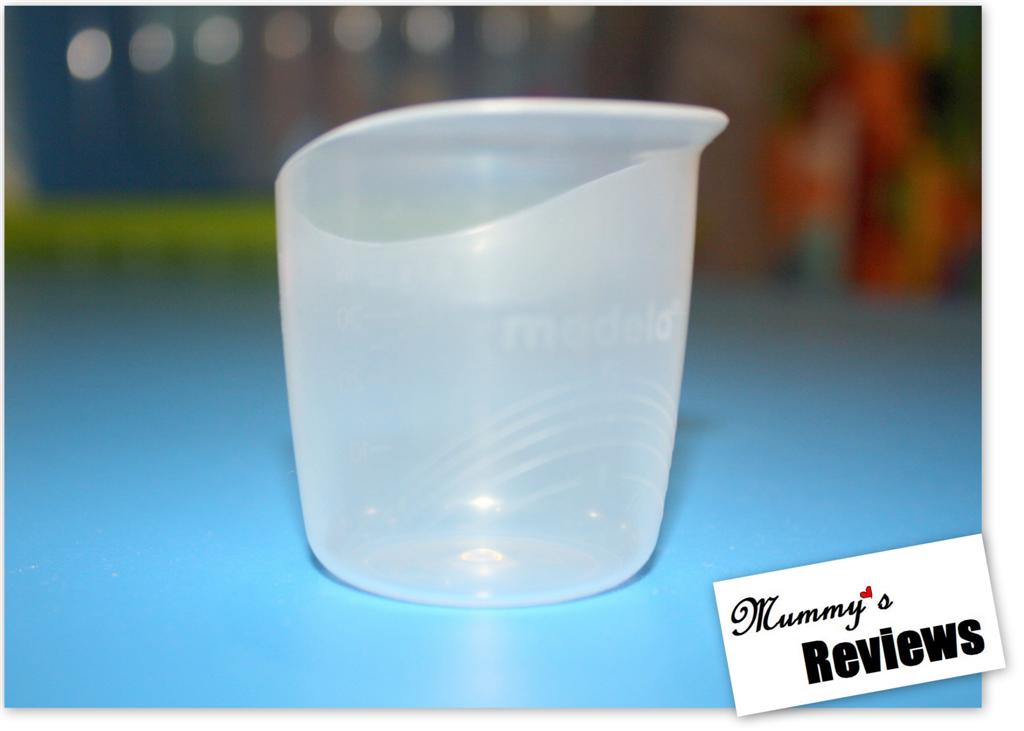 When Baby V was five months old, he rejected the bottle teat. There was more than a month of unsuccessful attempts to feed him using a soft spout. Over one weekend in August, I chanced upon an article entitled "What to Feed the Baby When the Mother is Working Outside the Home" by Dr. Jack Newman, on the website of Breastfeeding Mothers' Support Group (Singapore). It suggested feeding through an open cup and it suddenly occured to me to try using the Medela Disposable Baby Cup Feeder, which the hospital has given me when I delivered Baby V. (They are also available at a pack of ten at Robinsons, The Gardens.)
During lunch, I offered about 5ml of expressed breastmilk (EBM) to Baby V via the Medela cup. He sipped it, recognised it as his usual drink, finished the entire serving after several sips (some dribbled down from his lips) and wanted more!
What a simple and inexpensive solution! I should have saved the money spent on buying the cup with soft spout, which is essentially a bottle too.
Now I can sleep well knowing that someone else can take over feeding Baby V when the need arises.
Pros:
Feeding lip allows baby to drink milk without much spillage
Made of rather thick plastic — the cup can be reused even though its name says 'disposable'
Cons:
Needs a caregiver to feed baby from the cup
No cover, so I store the cup in a mini Tupperware container
How was your experience weaning baby off the bottle to a cup? Feel free to share with other parents here.