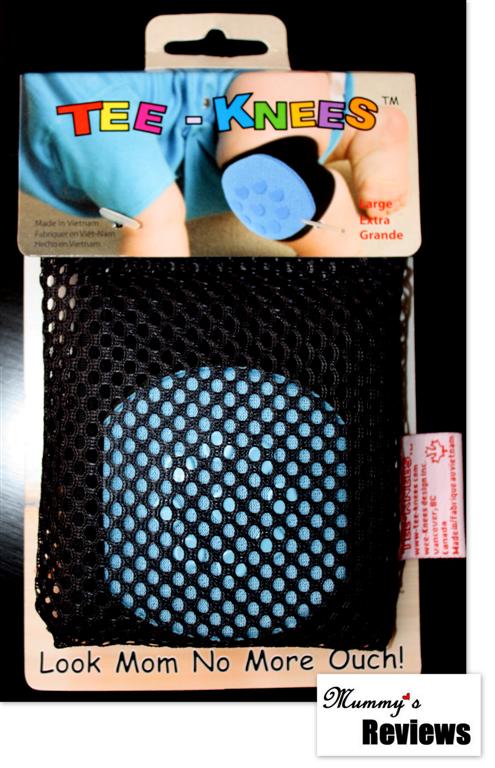 After crawling backwards for more than one month, Baby V finally started crawling forward two weeks ago, at 7 months 1 week old. It is amazing how fast he crawls all over the place once he has mastered the technique. In fact, so fast that he fell from our mattress to the floor, flat on his face. Ever since, he is only allowed to crawl freely on the floor or playpen.
Baby V received a pair of large
Tee-Knees™
as a present – perfect timing! (Available
at The First Few Years,
Paragon
,
Singapore
) (listed price: S$29.90) Although size Large is designed for children aged 12 to 36 months, it fits his thunder thighs well and he looks as if he is going to roller-blade.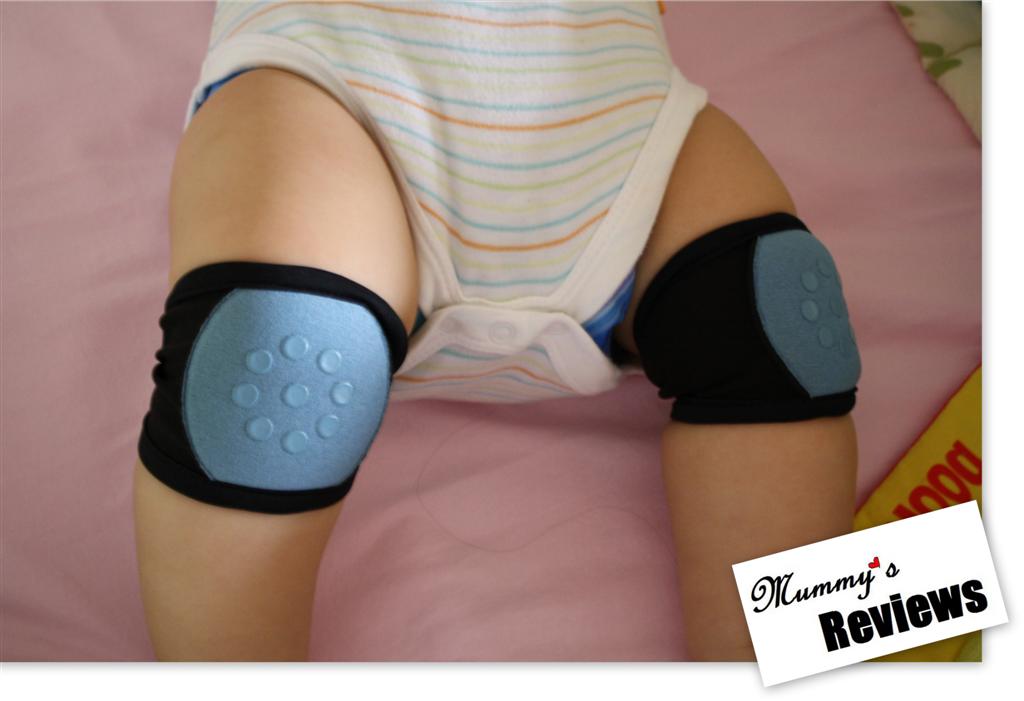 It is very easy to put Tee-Knees™ onto Baby V. I like the softness of the Neoprene pads and Spandex leg bands, which protect his knees while he cheerfully explores his bedroom.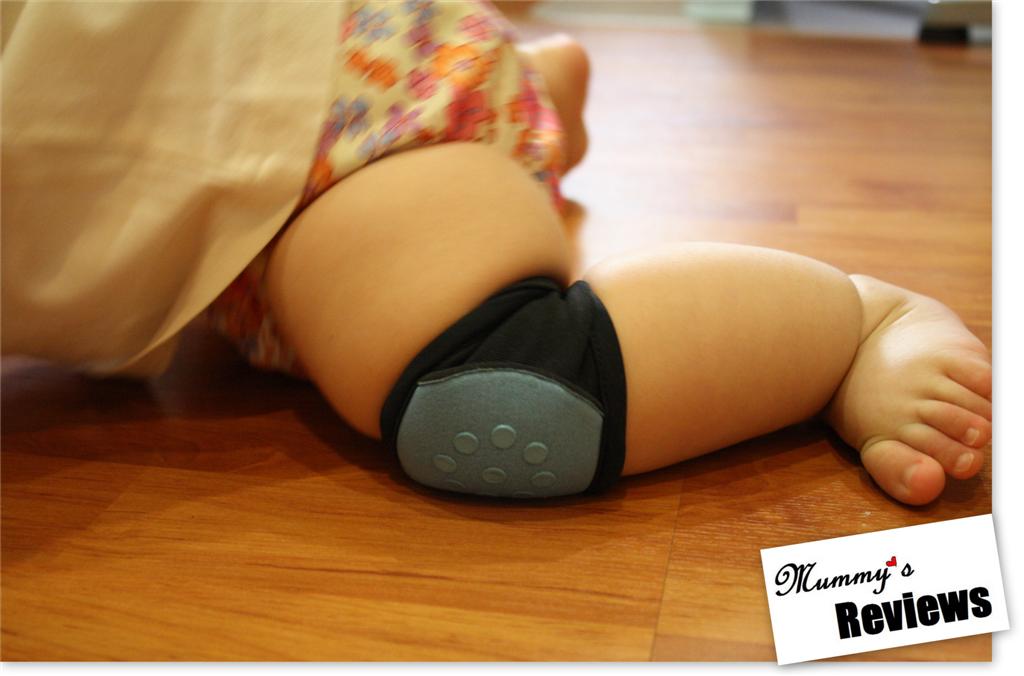 Without Tee-Knees™, his knees would be burning red and his skin almost peeling after much crawling. The Tee-Knees™ do slide down a little sometimes.

The drawstring pouch is a great idea as it ensures that the Tee-Knees™ stay as a pair, either at home or in the diaper bag.

Pros:
Soft

and comfortable material

Easy to clean (machine-washable)

Drawstring pouch keeps Tee-Knees™ as a pair
Fabric does not seem breathable
Did You Know?
Babies are born without conventional knee caps. Your daughter will have a normal bone knee cap by 3 years old while your son will have one by 5 years old. (Source:
Wikipedia
)
Any interesting anecdotes of your baby's crawling experiences? Feel free to share here.