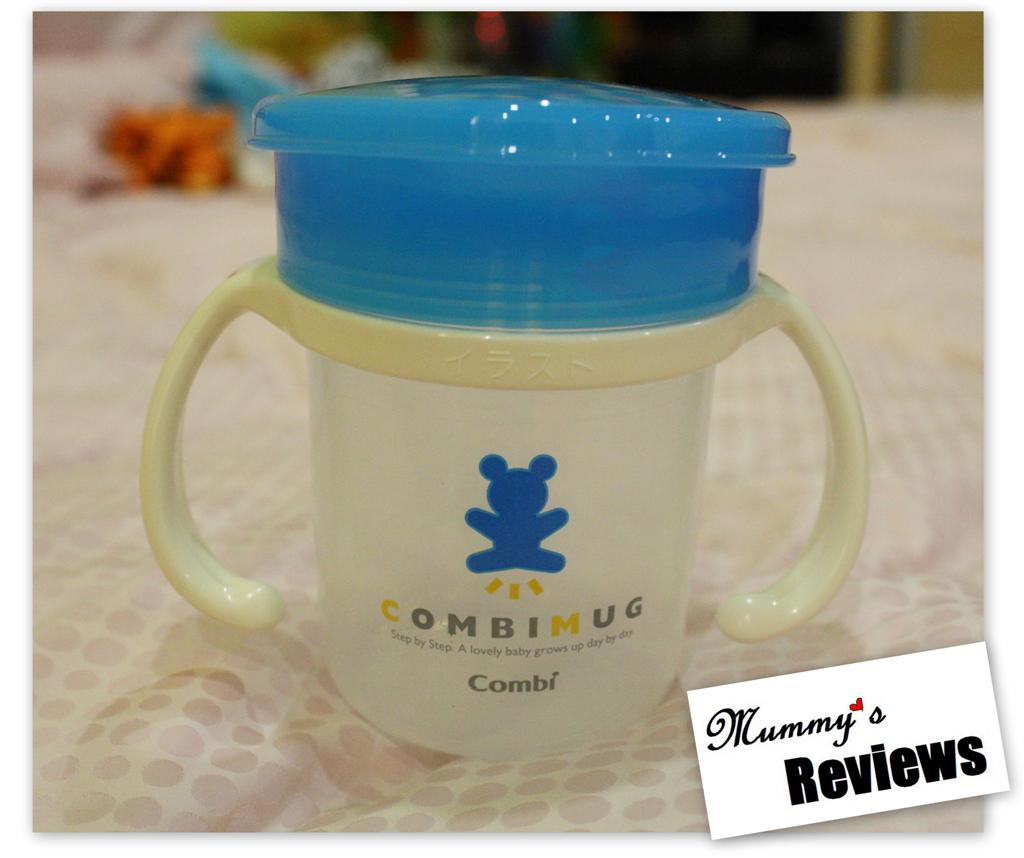 My search for the ideal open cup for Baby V has finally ended with the purchase of Combi Mug (Step 4 – Standard Mug)! I found the last piece at Isetan (KLCC) at a listed price of RM59.90.
This is a 200ml (6.8oz) cup with two handles, a snap-tight lid and a inner lid that can slow down the flow of liquid, making it suitable for babies from 8 months old (exactly Baby V's age). When the child is older, the inner lid can be removed, so the mug functions like a normal cup.
Baby V used the cup with ease and I am glad that he finally has the correct tool to learn cup-drinking.
Update on 31 January 2011: The Combi Mug range has been revamped. The new Combi Mug (Step 4) looks completely different and is even pricier at RM79.90! I saw it at Isetan (Kuala Lumpur).
Pros:
Optional inner lid slows down flow of liquid, making the cup suitable for young babies
Snap-tight lid prevents 'major' accidental spillage when the cup is not in use
About the only open cup with 2 handles for babies and young toddlers
Cons:
Snap-tight lid is not totally leak-proof (Some liquid would spill out when child shakes the covered mug)
Inner rubber ring prone to mildew problem
Available in only one colour – blue
Pricey at RM59.90
—
Get Your Own
Combi Mug (Step 4 – Standard Mug) has been re-designed and is available at Isetan (Kuala Lumpur).
You may also take a look at the new Combi Mug range at Amazon.com here: Combi Mug, Step 2
* (I couldn't find the link to Step 4, so this is for Step 2.)
*: affiliate link to support the growth and maintenance of Mummy's Reviews™