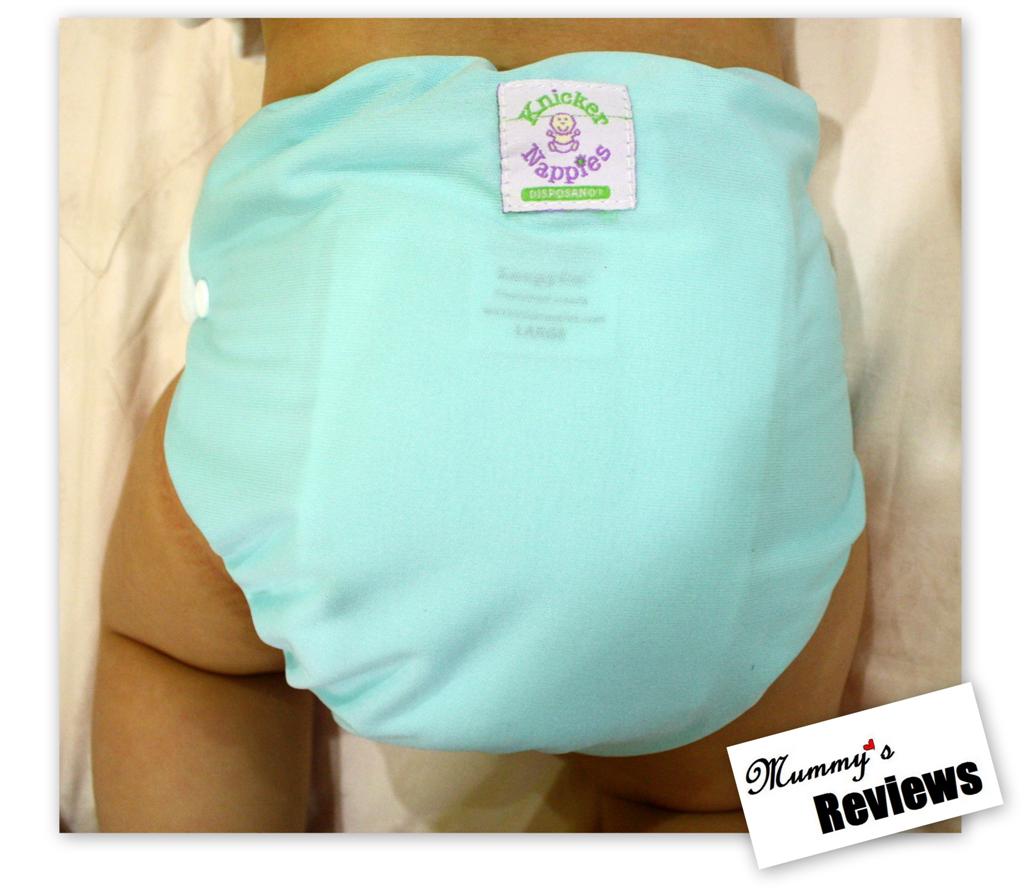 This is a follow-up of a previous article on my diaper hunt for larger pocket diapers that fit chubby-thighed Baby V. After trying out one Knickernappies 2G Pocket Diaper (Large) (listed price: S$26.50) on Baby V over the past month, I love it so much that I have bought five more from Whoopeekiddies during a recent sale.
It is very trim when used with LoopyDo 2G inserts and pants fit nicely over it — perfect for outings. Since it is a sized diaper, there are less snaps settings to figure out compared to a one-size diaper. Baby V is using only the second snaps in each row, so I am pleased that there is ample room for growth. Although the rise is a little high for him now, he will grow taller and this would not matter soon. I like the large coverage provided by the wide crotch and front elastics that prevent leakage when Baby V is on his tummy.
The inner fleece layer feels damp during diaper changes, so whether you like it depends on if your baby is particular about dampness. Personally, I find that dampness aids potty-training progress.
Being a side-snapping diaper, Knickernappies 2G offers these benefits:
Independent adjustment of the waist and thigh settings, which is exactly what Baby V needs
Diaper can be pulled up and down to be used as training pants later on, which saves money on getting cloth training pants, especially important since Baby V is already in the pre-potty training stage. (Update: Since he is very chubby, it is easy to pull the diaper now but hard to pull it up.)
Easy to put onto a super-active baby, even if he is standing (Just need to remember the settings, snap four times and the child is free to go.)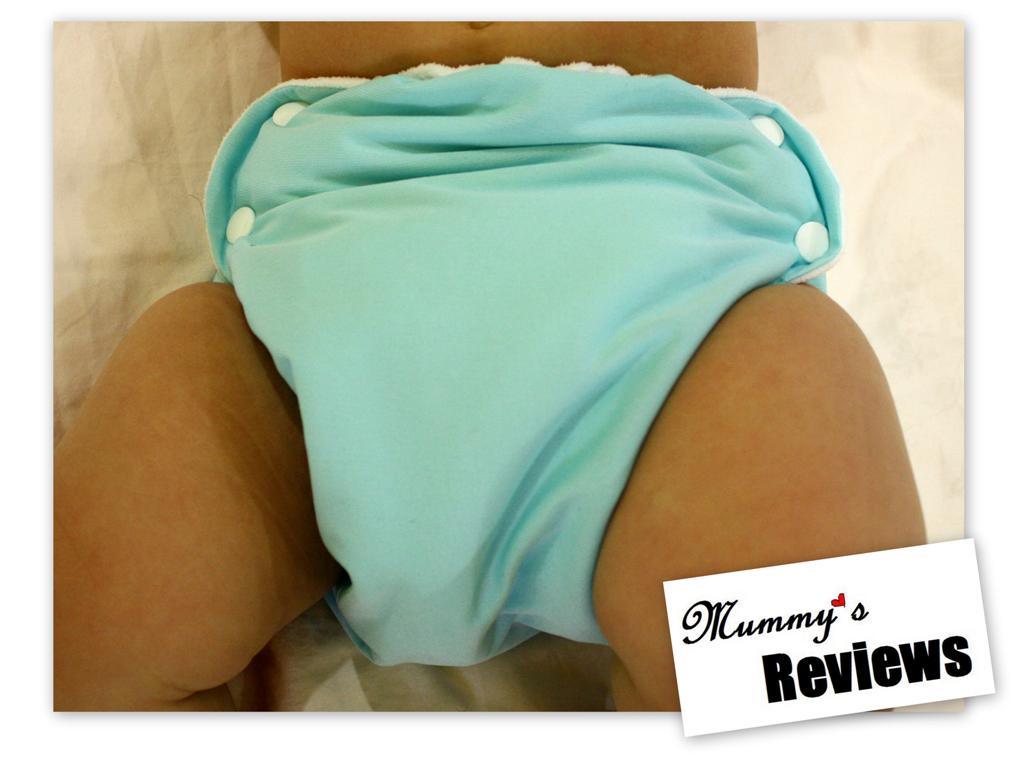 I am looking forward to pre-washing and using all the new diapers!
What we like about them:
Very trim (especially when used with LoopyDo 2G inserts) — great for outings and under pants
Gentle elastics that prevent red marks
Front elastics that prevent leakage when baby is on his tummy
Wide crotch provides large coverage
What can be improved:
Slightly stronger elastics at the thighs (I am not sure if the current ones can hold in explosive breastfed-baby's poo.)
Introduce cute prints
—
Get Your Own
I bought our Knickernappies 2G Pocket Diapers from BabeHause.com (Singapore / Malaysia) and Whoopeekiddies.com (Singapore).
You may also check the price at Amazon.com here: Knickernappies Custom Fit Pocket Diapers
*
Knickernappies is also now available in One-Size: Knickernappies One Size Pocket Diaper with Microfiber Inserts
*
*: affiliate link to support the growth and maintenance of Mummy's Reviews™