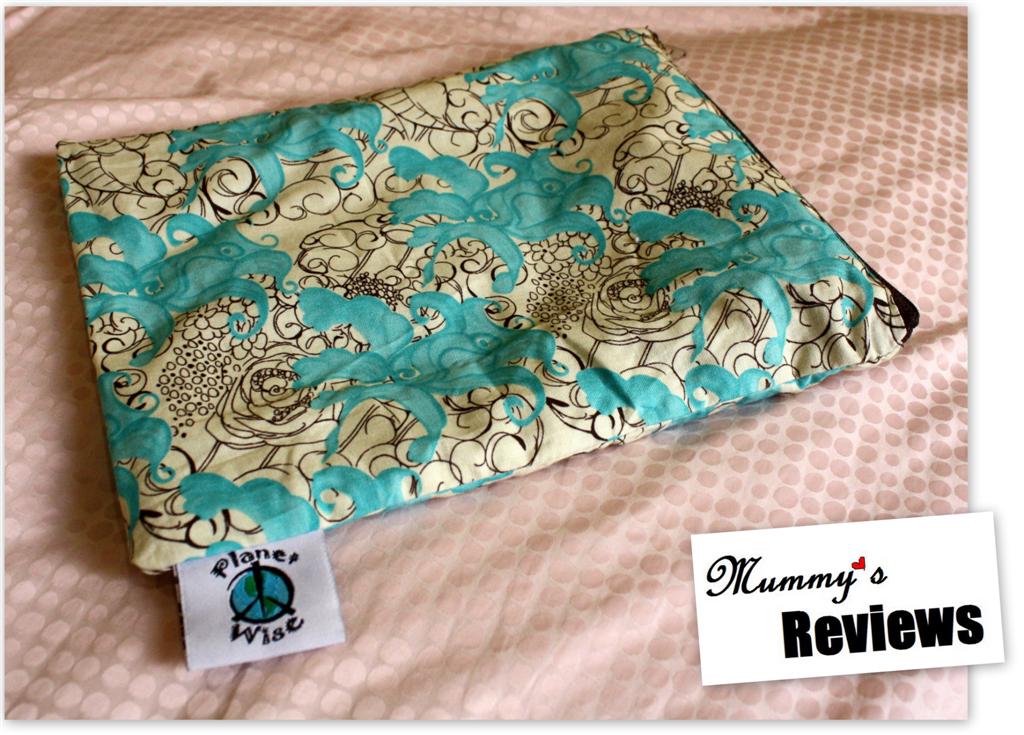 Wet bags never seem to be enough because they serve a million purposes. I bought a small Planet Wise wet bag from Babe Hause (listed price: S$15) to store cloth pads.
Since my menses have yet to return, I ended up using the wet bag to store cutlery for Vee's meal, when I want to travel light. Being small (8″ x 11″), it can store a small bowl, a couple of spoons and a spare cloth wipe.
Planet Wise wet bags come in such a wide variety of attractive prints that I took a long time to decide which one to get. (Yes, it was hard restricting myself to just ONE!)
The actual wet bag looks as great as its picture; the outer fabric is very smooth and I like that the inner laminate layer is black, which is a much more stylish than white laminate in the other wet bags I own.
The zip is also well-sewn, minimizing any leak from contents in the wet bag. (As a daughter of a seamstress, I am VERY particular about sewing quality.)
I am satisfied with my purchase and would consider going back to Planet Wise when I need (or more like want) another wet bag. Right, I do need one — for the cloth pads!
Pros:
Attractive prints
Well-sewn
Inner laminate is black — I find it stylish
Cons:
—
Get Your Own
Planet Wise Wet Bags are available at Milagro Trading in Singapore.
You may also check the price at Amazon.com here: Planet Wise Diaper Wet Bag
*
—
Disclosure: I bought my own Planet Wise Wet Bag.
Mummy's Reviews™ is a review site that receives compensation if readers make purchases from affiliate links (these are marked with an *). If we receive compensation from the companies whose products we review, this would be disclosed. These compensation help to maintain and grow Mummy's Reviews™. We test each product thoroughly and give ratings according to our experience with it. We are independently owned and the opinions expressed here are our own.