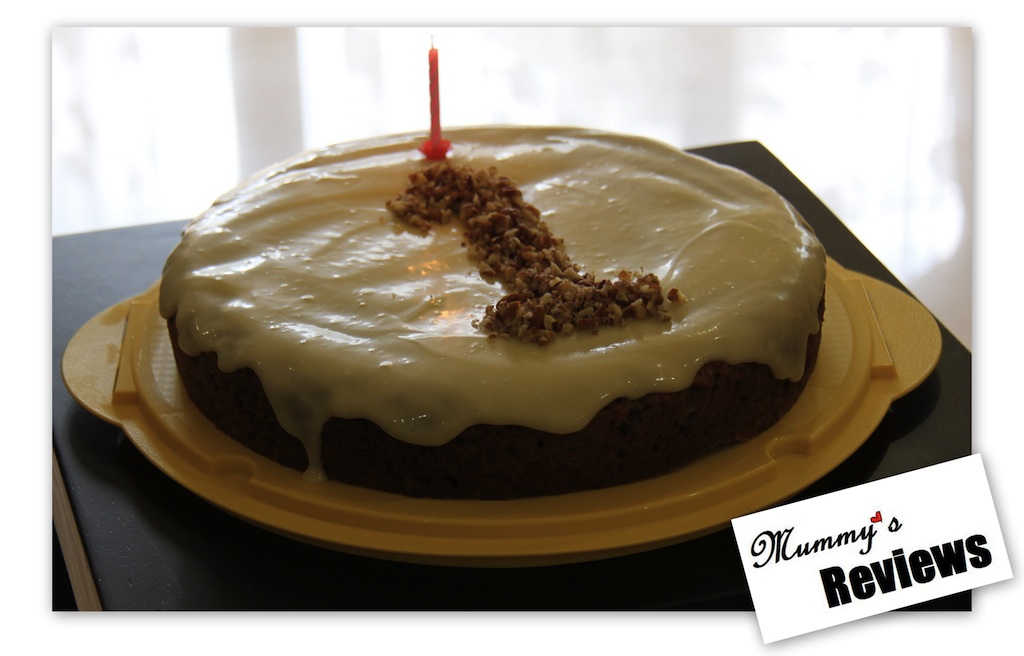 Today marks Vee's first birthday and the first anniversary of our breastfeeding journey. We have come a long way since last year when I spent THREE calendar days in pain (yes, about 38 hours of contractions!) before he was delivered naturally. His birth story shall be shared in another post.
Since it is a working day on the fifth day of Lunar New Year, we held a mini celebration at home. Everyone in the family came back for a sumptuous home-cooked lunch and we held the tradition of letting the birthday boy crawl towards an item of his choice.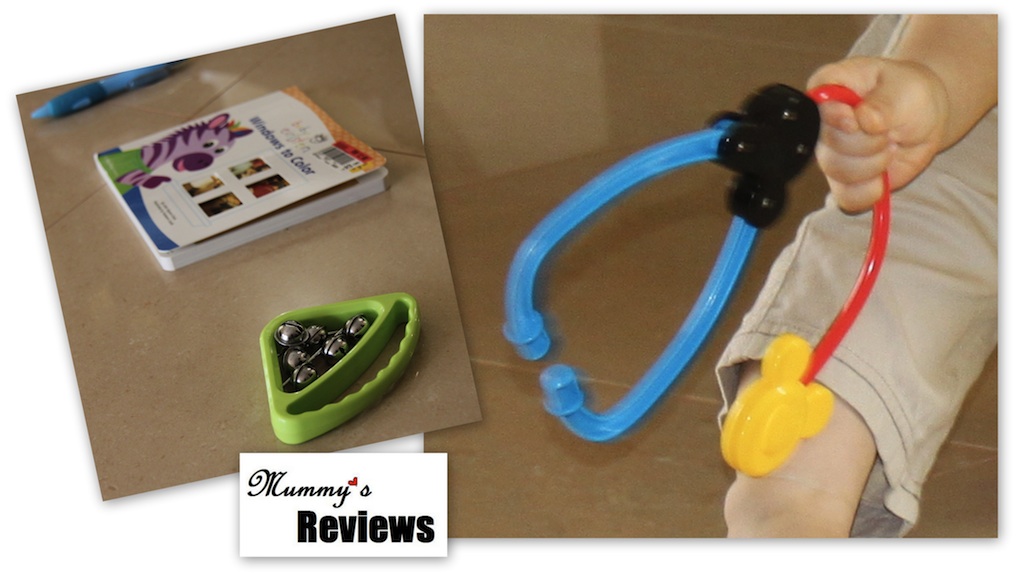 This was the spread offered: a toy stethoscope, an abacus, a pen, a book, a doodle drawing board, two red eggs, a construction toy, a toy musical instrument, and a toy laptop. Within split seconds, Vee zoomed towards the stethoscope and held it. We gave him a second chance, and he went to grab the pen and the toy laptop.
All right, baby… You aspire to be a medical researcher who writes reports on the laptop all day long.
Then we sang his birthday song in English and Mandarin, and blew the tiny candle on his birthday cake. Hubby and I had baked the carrot cake last evening, as a present to Vee. We are proud to have worked together to bake the cake successfully, signifying our determination to work as a couple to bring Vee up and educate him well. (Find the fabulous recipe here. We halved the amount of confectioners'/icing sugar for the frosting and it still turned out rather sweet.)
Vee has been experiencing an explosive development in the past month:
learnt to say many new words: "Da" for Daddy, "Ma-ma" for Mummy and Granny (I'm trying to spot the difference in his intonation), "mum-mum" for eating, "dieh" for himself (as his nickname is 宝贝, pronounced as Bao-bei), "ger" for tiger, "ter" for water, "daw" for window, "ngao-ngao-ngao" for 摇摇摇 (which means swinging in Mandarin) and "ngai" for 来 (which means come in Mandarin)
picked up new hand-signs for words that he cannot pronounce yet: "fish", "more", "apple", "no more", "pain", "stop", "don't want", "flower" (We are glad to have invested the time to teach him baby-signs because he can express his needs rather clearly and find little need for crying or whining. His speech has been developing well in parallel, and he learns words/signs much faster when they are sung and signed to him.)
started refusing food fed to him in his spoon, then we realised he wanted to finger-feed himself while we finger-feed him (Using fingers to feed him porridge is very messy yet fun at times.)
able to take a few steps before falling
falling asleep by himself on two occasions (shared here)
I am overwhelmed by the surprises he gives me every day.
Here are my wishes for the adorable birthday boy: Stay happy, strong, healthy and kind all year round!
—
P.S. View more developmental milestones (from 8 months old onwards).
P.P.S. Our latest homeschooling updates are posted at MummysHomeschool.com HERE,