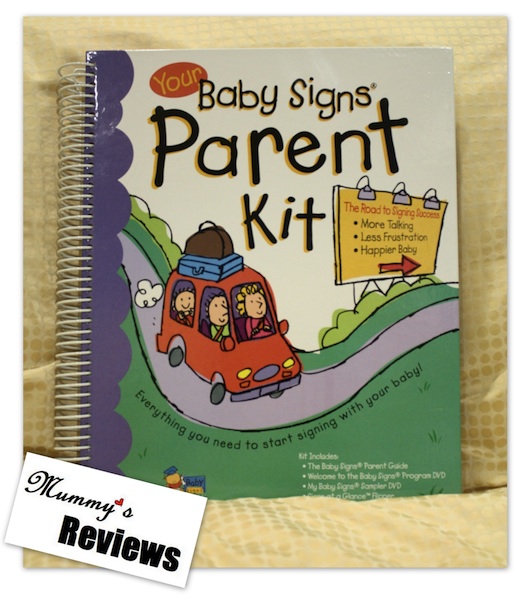 I first learnt about sign language for babies during my pregnancy. It sounded interesting but I did not think that it was essential. After Vee was born, he proved himself to be a colicky cry-baby (especially at night), and we tried very hard to guess what he needed. I re-visited the idea of baby sign language and invested in the Baby Signs® Parent Kit (bought from The Baby Loft, listed price: RM180), hoping to improve communication between Vee and us.
The Parent Kit provided very clear instructions on how to introduce sign language to Vee. The articles in the Special Topics section provides convincing evidence on the potential benefits of the Baby Signs® Program on the "social, emotional, cognitive and language development of babies".
Ever since Vee was a young baby, I incorporated sign language into our daily activities, such as feeding time, bath-time, nursery rhymes and bed-time stories. When he was about 8 months old, I bought the Baby Signs® Concept Cards (Set 2) (listed price: RM70 or USD15.99) to inject more fun into learning the signs. (Set 1 was out of stock at that time.)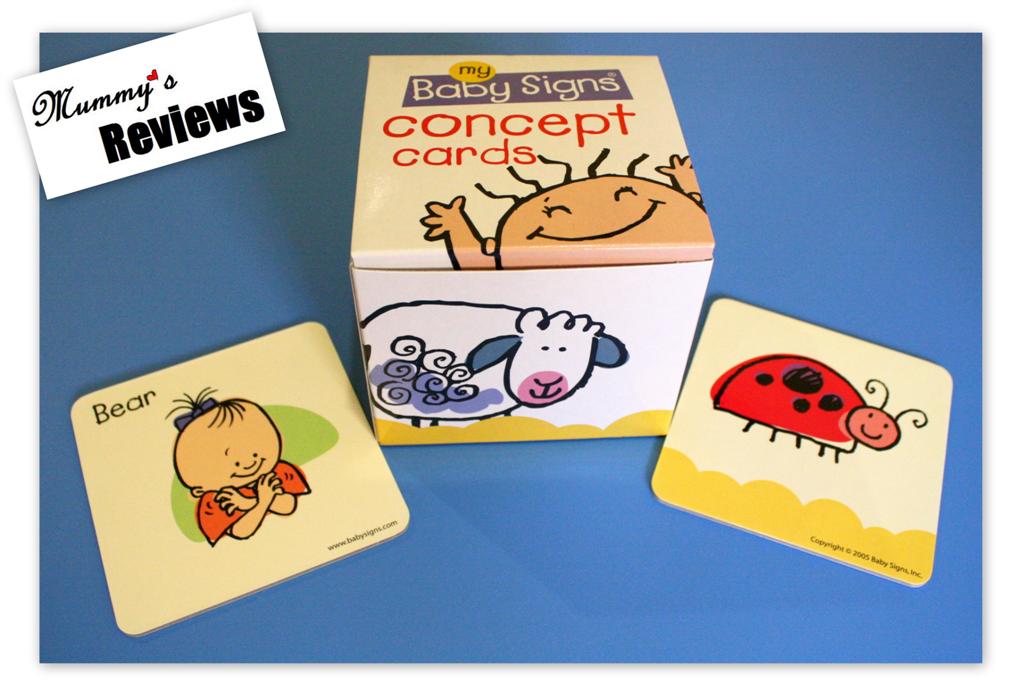 Finally at 10 months old, Vee showed us his first hand sign for 'milk' and we were elated! As his palmer and pincer grasps improved, he started picking up many signs, and it has become much easier to meet his needs. This led to a more contented baby. Our objectives met at last! (Read his developmental updates at 11 months and 12 months.)
Beyond these initial objectives, we also realised that Vee learns very effectively when signs are incorporated in songs. Often, he would start signing on his own while attempting to sing and we could guess the song that he is thinking of. His speech has also developed well at the same time. Interestingly, he has never done the signs for "Daddy" and "Mummy", and proceeded straight to saying "Da" and "Ma". It is likely that he pronounces the easier words and signs the more difficult ones.
We are very pleased to have invested the time to introduce baby sign language to Vee.
P.S. Do you use sign language with your baby? What has your experience been like?
—
Baby Signs® Parent Kit:
What we like about it:
Clear step-by-step instructions for parents
Well-illustrated cartoons to show each sign (I didn't even need to watch the DVD to learn the signs!)
Large number of signs relevant to baby's daily activities
In-depth articles to prove the effectiveness of using baby sign language
An overall convenient reference guide
What can be improved:
Include more signs in the glossary (I'm a greedy Mummy!)
Include more signs in the flip guide (there are less signs here than in the glossary)
—
Baby Signs® Concept Cards (Set 2):
What we like about it:
Thick and water-resistant cards that withstand baby's rough handling
What can be improved:
The sign for "happy" is repeated in the set (Could have included another sign instead)
—
Get Your Own
You may check the price at Amazon.com here: Baby Signs Parent Kit
*
—
*: affiliate link to support the growth and maintenance of Mummy's Reviews™