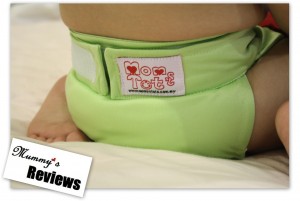 After spending a long time verifying the entries for Giveaway #4 sponsored by Moms & Tots Store, the winners are finally out!!! Thank you very much to all who have participated.
The favourite colours chosen are "Orange" (44%) and "Apple Green" (31%).
Here are the two lucky winners in random order (first two names generated by Random.org):
Ayu Rafikah binti Mohd. Amin
Nor Marshaliza bt Shaidan
Timestamp: 2010-03-25 15:01:12 UTC
Congratulations to you and your baby!
To claim your favourite Moms & Tots Cloth Diaper, please notify me of your shipping address (in Singapore or West Malaysia) within 7 days of this post via email.
Thank you again for your support and you are welcome to participate in Giveaway #5.