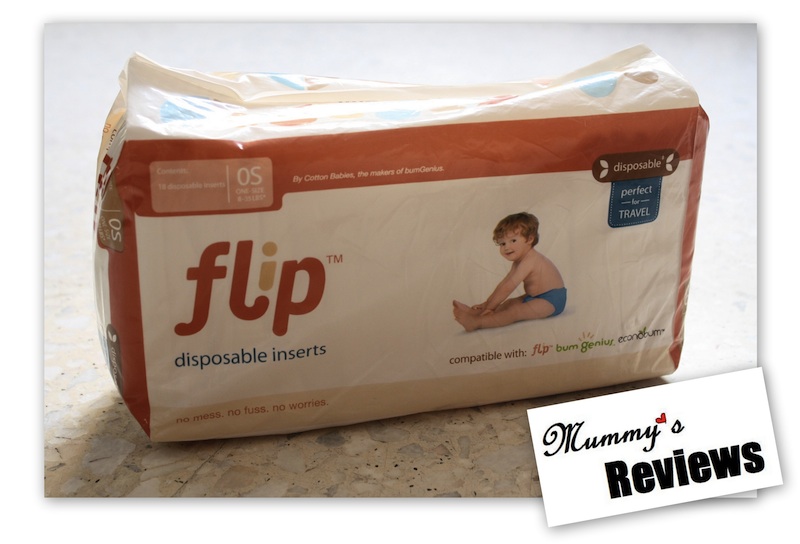 I have finally found a way to diaper Vee partially in cloth while travelling overseas! Vee and I love his modern cloth diapers — he has been in cloth-diapers round-the-clock for so many months that I cannot remember when he used a disposable diaper. When we travel 300+km to visit his grandparents in Singapore, a vacuum bag of cloth diapers and inserts follows us.
The Problem
We plan to travel overseas this year; his sensitive skin means using normal disposable diapers full-time for several days is not a viable option. I am also paranoid about exposing him to bleach, chlorine, dioxin, etc. from common disposable diapers. Cloth diaper inserts need about one sunny day to dry, and there would be no space in hotel rooms to hang them. Using hotel laundry services would be expensive and I think only cloth-diapering mums know the proper way to laundry diapers.
The Solution
I google-ed around for a solution and voila… stumbled upon disposable inserts! Three common brands are:
gRefills (by gDiapers)
Gro Baby Bio Soakers
Flip One-Size Disposable Inserts
After comparing reviews, prices and availability, I bought a pack of 18 Flip One-Size Disposable Inserts from Whoopeekiddies to try. (Usual price: S$7.50; special offer: S$6 including postage) The delivery was very fast, and I love shopping from Whoopeekiddies.
Why I Bought Flip One-Size Disposable Inserts
They simply replace regular diaper inserts, are dye free, fragrance free, and are made of only non-woven bamboo viscose, filler, wood pulp, SAP, and starch-based glue. (I like that the SAP content is low.) The price of S$0.42 (during promotion: S$0.33) per insert is also reasaonable.
First Impressions
Each insert looks like… erm… a maxi pad. It is trim and long — covers the whole of Knickernappies 2G Large.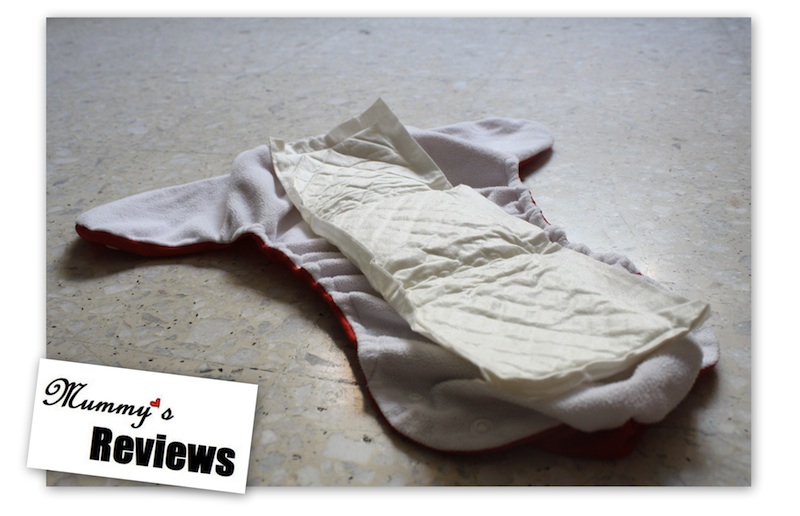 How We Tested Them
The inserts have been tried with:
Drybees (Medium) — no adjustable rise, scrunched up a little, fine for 1.5 hrs when changed
Moo Moo Kow — on lowest rise, usually maximum rise, fine for 3 hrs when changed
Happy Heinys — on lowest rise, usually second rise, fine for 2 hrs when changed
Poo was well contained and could be easily rolled off the insert into the toilet before disposing the insert. (Yes, poop belongs to the sewage system instead of the dustbin.)
After the experiments, these steps work best:
lay a fresh insert ON a cloth diaper with adjustable rise (such as Moo Moo Kow or Happy Heinys)
adjust the rise setting to 1 to 2 snaps SHORTER than usual (ensure a snug fit)
if the insert is too long, fold it a bit at the front or back
put the diaper on baby and he is ready to go
With a smaller rise setting, the insert is kept in place and can perform its job well.
Over one entire day outdoor, Vee needed only 2 pocket diapers to rotate and reuse, and 4 disposable inserts. For Vee, each insert could last up to 3 to 4 hours, when he would be changed. It would take little time to hand-wash and dry two pocket diapers in the hotel each day.
With the hybrid system (cloth diaper and disposable insert), most of Vee's bums and waist are covered by cloth. The inserts have been gentle on Vee's sensitive skin, and I am very relieved.
Flip disposable inserts can be used together for higher absorbency, which is essential during nights. (We have yet to test them out for night-time. Vee is a persistent-night-nurser-cum-super-heavy-wetter, and I am not ready to sacrifice previous sleep yet!)
Overall, I am very satisfied with these inserts and would be stocking them for our trip. While placing an order, I was informed that these are out of stock at Whoopeekiddies. A new version of wider inserts would be shipped and I hope to lay my hands on them!
How do you diaper your little ones when travelling overseas? Any tips to share?
—
What we like about them:
Trim
Long enough for Large diapers
Made of materials gentle to baby's skin — no bleach / dye / fragrance, and little SAP
Absorbent
Stay-dry surface
Work with existing stash of one-size diapers
No pungent smell with urine
Can be combined for higher absorbency
What can be improved:
Scrunched up a little in front (Tip: use with one-size diaper and smaller setting on rise)
A little fibre stuck to genital
For a greener effect, I would prefer fully biodegradable inserts
Offer an option of larger packs (e.g. 30) for cost savings
—
Update on 22 Dec 2010: A new and longer version of Flip disposable inserts is now available. We used it for one week in Perth and love it! 🙂