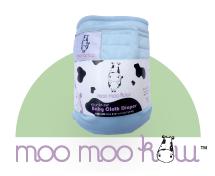 The Moo Moo Kow™ Cloth Diaper Giveaway is back! This time with luxurious cloth wipes to add to the excitement.
After six months of use, we still love the Moo Moo Kow™ cloth diapers. View the updated review here. Below is my review on the bamboo cloth wipe: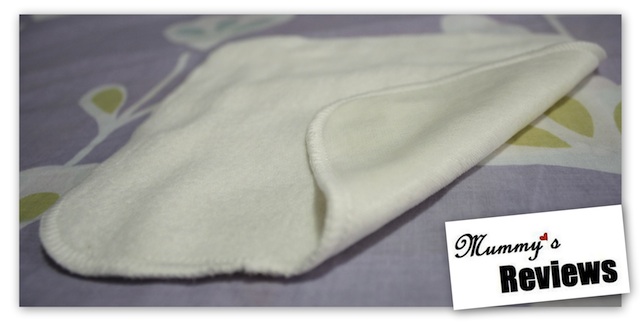 First Impressions
It is super-duper-soft and luxurious, thanks to the high bamboo content.
Bottom Bamboo Fleece: 70% Bamboo, 30% Cotton
Top Bamboo Velour: 53% Bamboo, 22% Polyester, 23% Cotton
Since Vee already has a stash of cloth wipes for his bums and another stash for his face, I decided to reserve this off-white bamboo wipe for myself. Finally, my first dedicated cloth wipe!
How I Use It
Since it is creamy white without any cute prints, it suits my style perfectly. I keep it in a cloth pouch in my handbag and use it in replacement of tissue paper to wipe my face, mouth and hands when outdoors. Before handling Vee's food, I would clean my hands and this comes in useful. Simply spray or pour a little bit of water on it to use it as a wet wipe.
It also acts as a spare handkerchief or bib for Vee when his are used up.
The bamboo cloth wipe is so luxurious that I could not bear to wash it in the washing machine. This is still convenient as I hand-wash a set of undergarments and cloth pantiliner every day anyway.
—
What I like about it (i.e. the cloth wipe):
Super soft and luxurious, even after several washes
Cream colour is suitable for adult's use (Erm… quite awkward to whip out a cutey cloth wipe in front of a business associate)
Generous size provides a good wipe (especially for the hands)
What can be improved:
None for my case (though some Mums may want cute prints for their babies' use)
—
Win Your Own
TWO (2) lucky subscribers will each win a set of:
one Moo Moo Kow™ One-Size Cloth Diaper and
two bamboo cloth wipes, worth S$40 in total!
This is how to participate:
To get EXTRA entries:

1 extra entry: Become Mummy's Reviews fan on Facebook (existing fans counted)
1 extra entry (unlimited total): For each participant referred by you (e.g. through sharing the Giveaway on Facebook)
3 extra entries: Share this Giveaway on your blog / website
Other Information:
GOOD NEWS: Participants of the previous Moo Moo Kow™ Giveaway (except the winner) are automatically entered into this Giveaway with one (1) entry. To get extra entries, you would still need to send me an email fulfilling the conditions mentioned.
This Giveaway is open to subscribers with a mailing address in Singapore or Malaysia.
It will run until 6 June 2010.
The usual Giveaway Terms apply.
Send in your entries now and good luck!
—
Get Your Own
To get your own Moo Moo Kow™ cloth diapers and diapering accessories, visit the list of retailers here.
—
Disclosure: I received a bamboo cloth wipe for review.