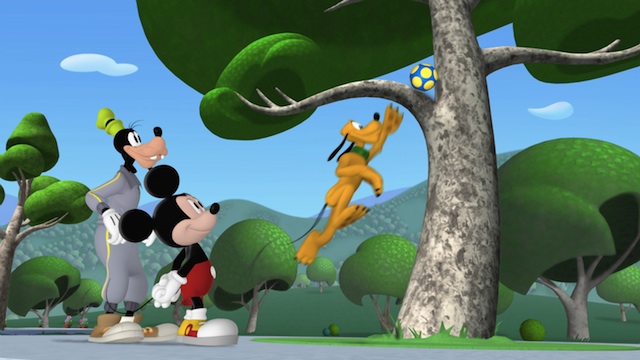 The winners of Giveaway #6 sponsored by Playhouse Disney are out! Thank you very much to all who have participated. I am totally surprised that ALL the participants' children chose Mickey Mousekersize as their favourite Fit Fit Hurray programme. It seems that Mickey is still irresistible after so many years.
Here are the lucky winners (first three name generated by Random.org):
Kylie Tee who said, "Mickey Mousekersize – Mickey is his all time favourite. With the new series of Mousekersize, he always exercises while watching the show. Even after the show, he'll exercise and tell me, "Mummy, see, I'm doing Mousekersize!" I personally think it's a very good and educative [programme] in encouraging kids to exercise and stretching their muscles. Kids love to follow what their favourite characters do!"
Latifah Abdul Malik who said, "My eldest son, Aqeel, loves to watch cartoons since he is one year old. Now, he is three years old and watching more and more cartoons. One of his favorites channel is 613, Playhouse Disney. When I'm back from work, he would catch my hands and ask me to watch him exercise. It was funny but I'm glad he learn from what he watch and it's good for his growth. Then, I realize he learn from Playhouse Disney. I'm sure he learn about exercise from Mickey Mousekersize, one of his favorites cartoon. Exercising along with music is Aqeel's favorites. He loves to dance so everytime Mickey's Club on air he would dance on his way. "
Molly Lim Bang Ai who said, "I have watched Fit Fit Hurray programs with my preschooler and her favourite is Mickey Mousekersize because she is a BIG fan of Mickey and friends!"
Timestamp: 2010-05-24 10:43:50 UTC
Congratulations to you!
To claim your goodie bag, please notify me of your shipping address (in Singapore or West Malaysia) within 7 days of this post via email.
Thank you again for your support and do encourage your friends to visit Mummy's Reviews™. Stay healthy, everyone!