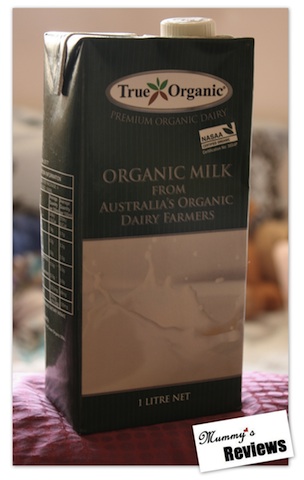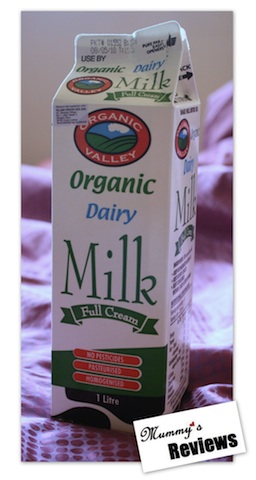 When Vee was about 14 months old, I decided to start weaning him off breastmilk — the perfect and best milk for human beings. The main reason is that his regular suckling day AND night is doing too well in child-spacing. I hope to have a second baby by the end of next year so that their age gap is within three years and while I am still in my twenties.
Weaning off breastmilk means I need to search for an alternative milk drink for him, amongst the HUGE variety of milk available in the market. The options: formula milk (brands A to Z), whole (fresh) milk (brands A to Z), whole organic milk and goat's milk. Gosh… no wonder this post took four afternoons to complete and after several shopping trips. Since all mothers would need to go through a similar thought process when weaning the toddler off breastmilk or after he outgrows infant formula, this article shall share with you the findings from my exploration.
1. How Much Milk to Drink?
Vee was fed latching on exclusively (except for the odd occasion) on demand, so I have no idea how much milk he drinks.
My conclusion: Vee needs about 500 to 600ml(or mg) of milk and/or yoghurt per day.
2. Whole Milk or Formula?
I read the labels of formula milk (both organic and non-organic versions) in the supermarkets and realised that I was still not comfortable with feeding Vee highly-processed food regularly. In Malaysia, the ingredients of the brands of milk powder I surveyed are listed in Bahasa Melayu, which I do not understand. I could only guess what some of the ingredients are. However, as whole milk is not fortified with vitamins and minerals, I am concerned if it would provide sufficient nutrition for Vee.
My conclusion: Choose whole milk and/or yoghurt and supplement with a multi-vitamin
3. Milk from Cows, Goats or What?
Some mothers have mentioned that they feed their toddlers with goat's milk or soy milk. Since Vee is allergic to soy, it is not an option for him. After more Googling around, I found others who opt for oatmilk and rice milk (these are essentially health beverages, not really milk per se.)
My conclusion: Choose cow's milk, which is widely available
4. Organic or Non-Organic?
Through my pregnancy and breastfeeding months, I have been on a largely vegetarian diet, eating mostly home-cooked meals using organic ingredients where possible. Since Vee started eating semi-solid foods at 6.5 months, I try to prepare his meals with organic ingredients as far as possible. My main objective is to protect his health by avoiding unnecessary use of antibiotics, growth hormones and genetically-modified organisms (GMO). Now that he is going to drink milk produced by an animal other his Mummy, I hope that the animal is fed on a healthy diet too.
My conclusion: Choose whole organic milk or yoghurt
5. Cows: Pastured (Grass-Fed) or Confined (Grain-Fed)?
Just when I thought I had considered enough factors, I read about parents who were opposed to drinking milk from grain and corn-fed cows. In nature, cows are supposed to feed on fresh grass, instead of  grains. Even organic milk may come from cows who are confined and fed on organic corn most of the time. (Read the relevant USDA organic standards here.) My preference is for food as close to nature as possible, so even organic milk needs to be chosen carefully.
My conclusion: Choose milk or yoghurt from grass-fed cows
6. Regular Pasteurised or UHT Milk?
Ever wondered why some milk are kept in the refrigerator while some are stored in room temperature for up to 6 months?
High Temperature Short Time (HTST) or Flash Pasteurisation: The liquid moves in a controlled, continuous flow while subjected to temperatures of 71.5 °C (160 °F) to 74 °C (165 °F), for about 15 to 30 seconds.(Source: Wikipedia)
Ultra High Temperature (UHT) Processing: partial sterilization of food by heating it for a short time, around 1–2 seconds, at a temperature exceeding 135°C (275°F), which is the temperature required to kill spores in milk. (Source: Wikipedia)
Regular pasteurised milk usually costs more than UHT milk, so I explored if the former had significant nutritional value (or if UHT milk is good enough).
My conclusion: Choose regular pasteurised milk
FINALLY, I have decided on the ideal alternative milk for Vee:
Regular pasteurised whole organic milk from grass-fed cows and/or
homemade yoghurt made from organic milk from grass-fed cows
500 to 600ml (or mg) per day
plus a multi-vitamin
Stay tune for Part 2, where a few brands of shortlisted milk / yoghurt would be compared.
Poll: What is your toddler's favourite milk (or dairy product)?
—
Next reading: Which Milk is Better? (Part 2) – Comparison review of 6 milk and yoghurt products for toddlers