If you have read the article on Bummis SWIMMI swim diapers, you would know that Vee loves playing in water. He can take 20 to 30-minute baths and still refuse to get out after that. Water play is a fun way for babies and toddlers to develop their sensory and fine motor skills.
Tools for Water Play
Many common household items and toys can be used for water play, for instance:
Portable pool
Squirt toys
Bath books
Sponges
Cloth wipes / handkerchiefs
Bottles / containers
Utensils (e.g. small pots, plans, ladle, funnel)
Cutlery (e.g. soup spoon)
Bubbles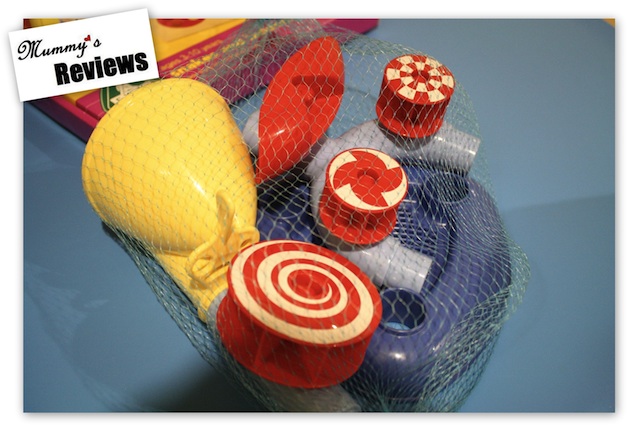 Ideas for Water Play
There are endless ways to have fun in water. These are some of our favourites:
Scoop and pour water: learn about capacity & gravity, improves hand-eye coordination
Soak sponges / cloths with water and squeeze them
Squirt water from toys: develops fine motor skill
Talk / sing about water movements (e.g. waves), actions (e.g. pouring), temperature (warm vs. cold), feel (wet vs. dry), sound (e.g. splash, drip): enhances baby's vocabulary and general knowledge
Observe things that float vs. sink: learn about density
Give toys a bath: pretend play develops creative mind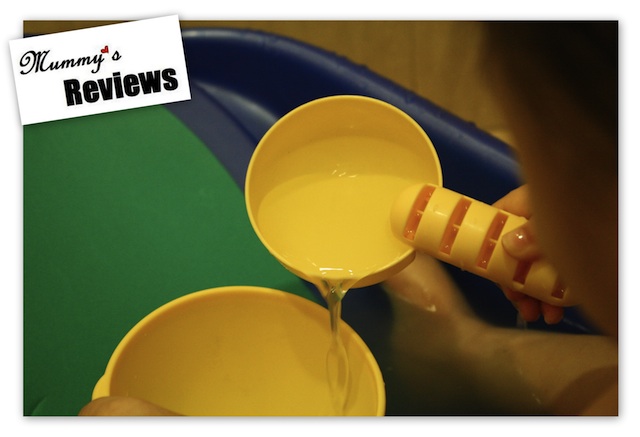 Health and Safety Tips
It is important to keep baby safe when playing with water, so note these:
At home, direct the fan away so that baby does not catch a chill.
At outdoors, choose the time of the day when it is less sunny, 5-7 p.m. is a good time. Avoid outdoor water play on chilly days.
Keep eyes on baby ALWAYS
Watch that baby does not drink play water that contains soap
Have towels ready to wipe baby dry when he is done playing
Have towels to wipe the floor dry to prevent slipping
Enjoy water play fun with your baby!
—
Sharing Time: What other water play ideas do you have?
—
If you find Mummy's Reviews™ helpful, please share this link with your friends: Join Me in Reading Mummy's Reviews™.