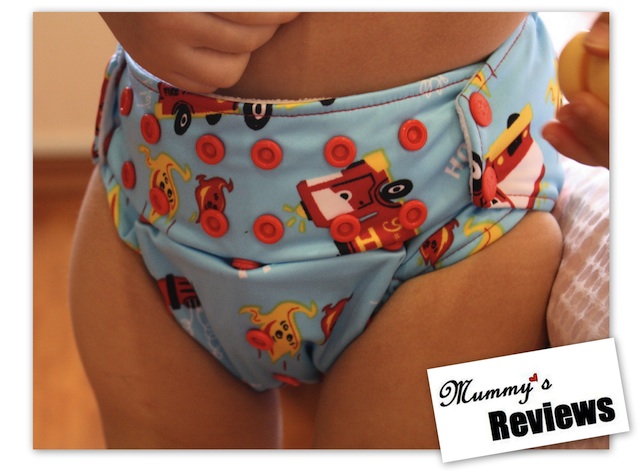 A few days ago, Mummy Regina wrote on her blog that her BumGenius All-in-Ones leaked from the sides for 4 times. Investing hundreds of dollars into cloth diapers to find that they leak is horribly disappointing. I know because I have been through it before. After a little trial and error, Vee's cloth diapers rarely leak. He even goes through 12-hour nights and wakes up dry EVERY morning. The following are six main ways to overcome cloth diaper leakage (situations before insert / soaker is even wet).
1. Prewash Enough Times Before Use
For new cloth diapers, this is extremely important. Prewashing is needed to "prep" the diaper, especially the insert or soaker.
How to prewash:
Wash diapering items in warm or hot water by hand or by washing machine, using very little cloth diaper-friendly detergent
Wash separately from existing diapering items (especially important for fabric containing natural oils)
Dry
Repeat prewash as necessary
Number of prewashes needed for different insert / soaker fabrics:
Microfibre: 1 to 3 prewashes
Cotton: 1 to 3 prewashes
Hemp: 1 to 10 prewashes or boil once (if there is no plastic snap). Prewash separately from other diaper items to prevent the fibre's natural oil from coating them and causing repellent. (Expect some shrinkage.)
Bamboo: similar to hemp
More tips:
For hemp or bamboo items, try to get prewashed ones.
If unsure, check with the manufacturer if the hemp or bamboo items have been prewashed.
For a new diaper stash, prewash 3 times before first use.
For a single new diaper, prewash once and try the diaper on baby to see if it absorbs. Place towels or traditional square nappies under baby to catch any leak. If it leaks, then prewash more times.
For PUL diapers, dry it on HOT using dryer to seal the PUL. (Check laundry label if this is allowed.)
2. Use Appropriate Detergent
Detergent could make or break your cloth diapering journey. Yes, it is THAT critical. Wrong detergent, too much detergent, or insufficient rinsing could lead to buildup the diaper fabric, resulting in leaks. Note these:
Use detergent without softener to prevent buildup (Also no enzymes to prevent diaper rash and no bleach to preserve the lifespan of the diaper).
Alternatively, use detergent designed specially to wash MODERN cloth diapers. (Some detergents state that they can be used on cloth diapers, when they are actually referring to traditional cotton nappies.)
Use 1/4 to 1/2 of the recommended amount for each load. If you have a smaller load, use even less detergent.
Rinse thoroughly. Consider adding an extra rinse when using the washing machine. If washing by hand, ensure that there are no more soapy bubbles at the final rinse. (Agitation bubbles burst quite fast; soap bubbles stay around longer.)
3. Use Appropriate Diaper Cream
Babies with sensitive skin may need diaper cream even when wearing cloth diapers. Some oily diaper cream would coat the diaper and cause repellent.
Use a disposable or washable liner (more economical) when using diaper cream.
Alternatively, use a confirmed cloth diaper-safe diaper cream.
4. Choose Correct Size and Proper Fit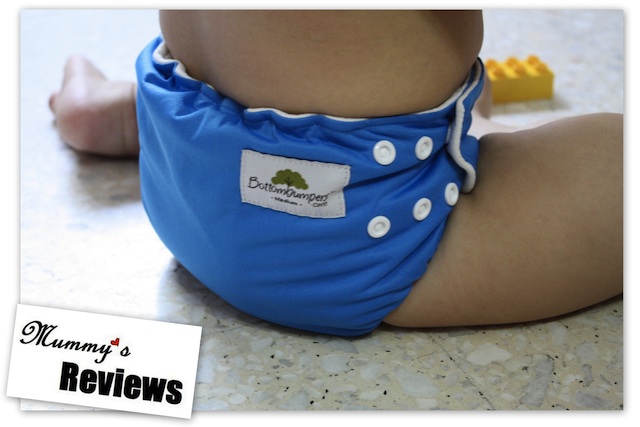 One-size diapers usually start to fit babies from 3 to 5kg. Even then, weight is a very rough guide as 5kg-babies come in a range of shapes — long and slim vs. short and chubby. Usually, the chubbier newborns start "filling" up cloth diapers earlier, especially at the thighs.
For newborns, consider getting a few XS or S diapers. During prenatal scans, ask your obgyn for a rough gauge of baby's size and weight. If baby is on the bigger side, you could most likely skip getting XS diapers.
When putting the diaper on baby, ensure that it fits snugly at the thighs and waist..
If diaper is too big, wait for baby to grow into it. Newborns grow at an amazing rate!
If you are buying new diapers for baby who has outgrown her existing ones, it is important to take her measurements accurately. Waist, thigh and rise statistics are much better gauge of a diaper's fit than weight. Some diapers are more suited for slender babies while others have huge cuttings appropriate for chubby ones.
How to measure your baby:
Get a measuring tape
Ensure baby is diaper-less or wearing a relatively-thin diaper
Waist: measure circumference at about 1 inch below the navel (belly button), where the diaper would rest on her tummy.
Thigh: measure circumference of upper thigh, where it is fullest / meatiest / chunkiest
Rise: measure from 1 inch below the navel, down between the legs, and up to the back opposite of "1 inch below the navel".
More tips:
If the measurements of the diaper are not stated, send a request to the manufacturer or retailer.
If your friend has the diaper, borrow one for fitting if she does not mind.
Generally, diapers with wider crotch are better at preventing leaks. For size Medium and above, at least 5.5 inches is preferred.
5. Put It On Correctly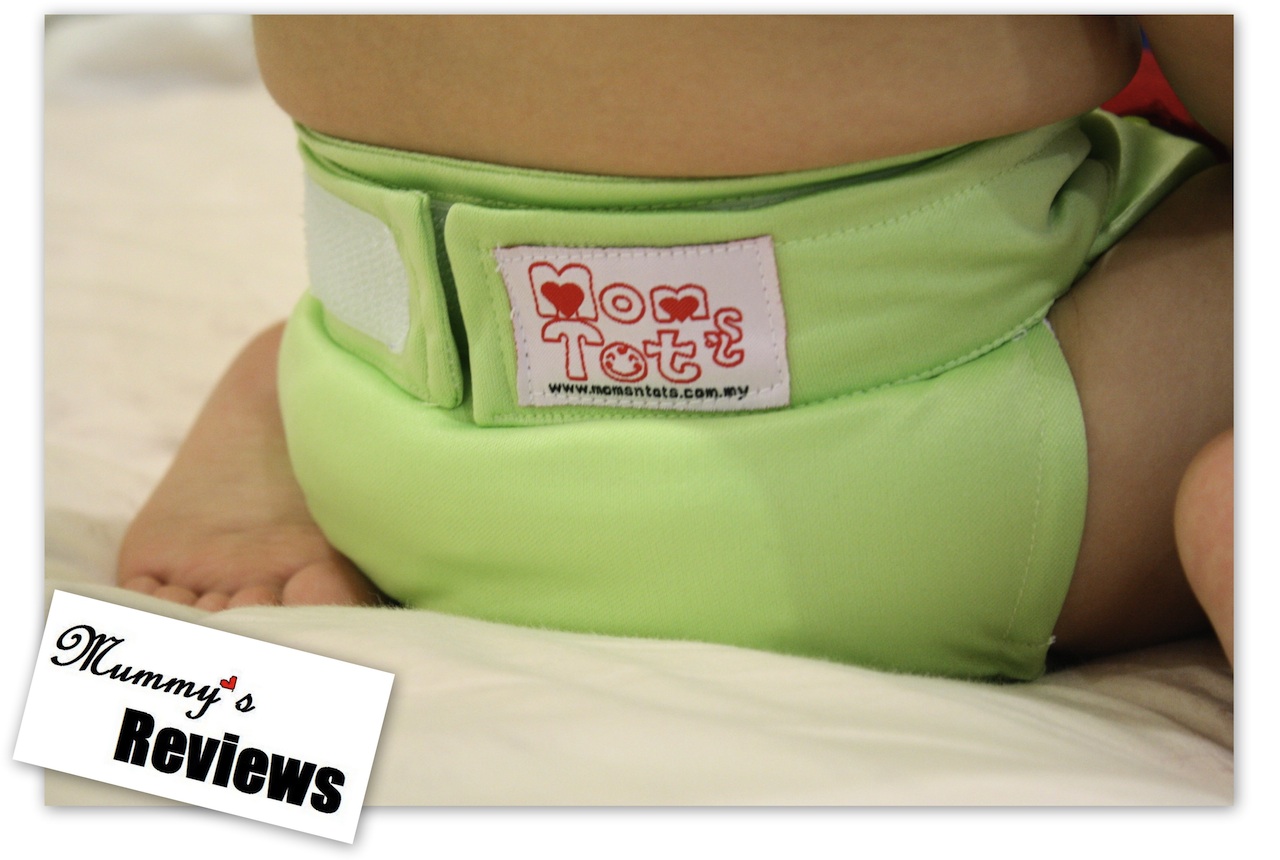 Each diaper design may need a different "trick" to make sure it covers baby nicely. A checklist:
Pocket diaper: Insert is stuffed right in and does not stick out from behind
Pocket diaper when double-stuffed: microfibre insert (fast-absorbing) is nearer to bum than hemp insert / booster (slow-absorbing)
Label does not stick out from behind
Inner-layer fabric is concealed by outer-layer fabric
Diaper without encased seams at the thigh: Ensure inner-layer fabric is totally rolled into the diaper (i.e. minimal inner-layer fabric seen round baby's thighs)
Diaper cover or shell completely covers prefold, fitted diaper or soaker
Clothings are completely OUTSIDE diaper (That's why for bedtime, I prefer to dress baby in onesie pyjamas.)
For baby boy: ensure his p**** is pointing downwards
6. Check Baby's Position
Sometimes there is nothing wrong with the diaper; it simply does not suit baby's position. Some situations:
Pee leaks from the back as newborn tends to pee during diaper changes: Just before fastening diaper, arm yourself with a towel and wait a while (10 seconds) for any pee. Swiftly fasten the diaper snugly. For newborn, consider adding absorbency at the back by folding insert.
Pee leaks from the side (especially between side snaps) when breastfeeding or sleeping sideways: Use side snaps diaper when baby starts sitting up
Pee leaks from the front when baby is having tummy-time: Add absorbency in front by folding insert; or use diapers with front elastics
Pee leaks from the waist or inner thigh when baby moves about actively during sleep: Use fitted diaper with all-round absorbency for bedtime.
Conclusion
For the best value, always choose good quality cloth diapers made of materials that would last through many washes. After some experimentation, cloth diaper leaks should be fairly rare. Happy cloth diapering! 🙂
—
Any cloth diapering questions? Leave them in the comment box below.