After 1 long month of rest, I'm finally back to writing.
November passed by in a blur as I was unwell and lethargic. Blood pressure plummeted to as low as 89/50, and all I wanted to do was lie down day and night. Even a simple task like washing vegetables for 10 minutes exhausted me. So all writing halted. Then I went through a medical procedure 2 days ago, and am finally regaining my energy again.
Gosh… I miss taking proper care of Vee, writing, and online shopping! I'm soooo glad to be healthy again!
It's 1 Dec 2010, my first day of being well, and there are already 3 exciting events to share with you:
1. Disney On Ice 2011
For the past 10+ years, I've always wanted to watch Disney On Ice in Singapore, but never made it to one. The grace displayed by ice-skaters is simply mesmerising. Today, the tickets for next year's show in Kuala Lumpur are on sale and immediately I grabbed a pair of VIP tickets. They cost a small bomb, but Vee gets to enter for FREE (since he'd still be under 3 years old, for the last time next year).
Title: Worlds of Fantasy
Dates: 1 to 3 April 2011
Venue: Stadium Putra, Bukit Jalil, Kuala Lumpur, Malaysia (I couldn't find any information if the show would be held in Singapore too.)
Where to buy tickets: Ticketpro (online or its outlets) (Buying online means reaching 2 hours in advance to collect tickets, so I bought at an outlet instead.)
Discounts: 10% for early birds, 15% for Toys "R" Us Star members
I certainly look forward to enjoying our first show with Vee.
2. TONNES of Melissa & Doug Toys at ThinkToys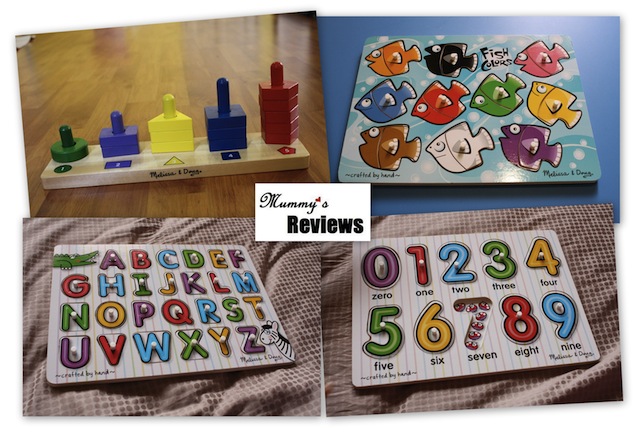 While on the way to grabbing the Disney on Ice tickets, I passed by ThinkToys store (previously ELC), which is finally re-stocked with toys instead of the 50% clearance sale that has been going on for way toooo long.
And taadaa…! I was overwhelmed with shelves and shelves of Melissa & Doug puzzles and toys, which arrived yesterday. This is the LARGEST range of Melissa & Doug toys I've seen in KL. Previously, only Toy "R" Us carried a small collection.
Hubby nearly had to drag me out of the store. Before he did that, I grabbed a box of wooden cutting food for him to settle the bill. Vee loves pretend cooking and we seriously need some pretend food. I'll definitely be back to grab more stuff.
Malaysia outlets: Listed here (The store at Pavilion is no longer around.)
Singapore outlets: Listed here
3. Cloth Diapers Sale at eZ Motherhood
From 1 to 31 Dec 2010, eZ Motherhood is holding a sale on cloth diapers and baby accessories. I've checked out the prices, which look attractive indeed.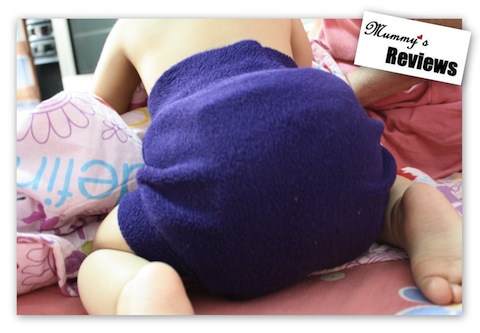 This is my chance to upgrade Vee's Dancing Bears Night Weight Fleece Soakers to Large, before his Medium ones start bursting at the seams. These fleece shorts provide a 12-hour bulletproof and breathable cover over his fitted diapers at night. eZ Motherhood is the ONLY store in Singapore and Malaysia to retail them. Previously, they were out of stock and I'd to ship 3 pieces directly from the U.S.A., which cost a lot more. (Side note regarding the colours: Aztec Purple & Navy shed lots of lint, while Loden Green washes wonderfully.)
My next tasks are to wrap up the super-overdue Giveaways (#12, #13, #14). Thank you to everyone for your patience with me for the past month. Happy year-end shopping!
—
Disclosure: No organisation mentioned in this post provided any sponsorship. I simply wish to share information with you.