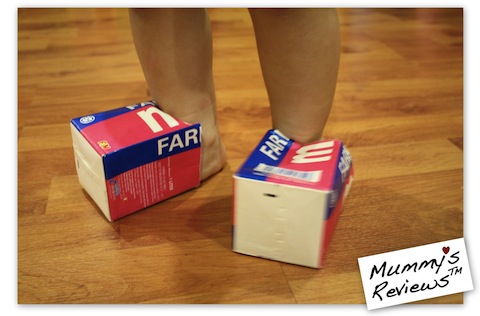 Note to new readers: This article is part of Vee's monthly developmental milestones update series. It summarises my parenting approach, Vee's progress, challenges we face and how we overcome them.
Inspiration this month:
My goal is to raise wise and independent children who would contribute to the betterment of the world.
Vee turned 25 months old more than 2 weeks ago and I've been feeling unwell again, so haven't been writing for a while. Here's his progess update:
Learning & Communication
Our homeschooling went well in March as I was still energetic enough to guide him.
Linking memory has always been Vee's favourite learning activity — I realised he can easily remember sets of 10 pictures after some practice. Now, he can rattle off up to 50 pictures in sequence very quickly, while I struggle to recall if that's the correct order. We practise with simple picture board books and linking memory sets bought at Shichida centre. Only about 5 minutes a day, treating it like a game.
Vee loves reading time and can recite several books by memory, with or without flipping. He's interested in reading independently, but still more interested in pictures than reading individual words, if they appear on the same page.
Learning to read Chinese: For more than a month, we've started on two Chinese reading series. Vee enjoys them and recognizes some words. He seems to remember Chinese words more easily than English words, likely because Chinese characters look like little pictures. Once, he blurted out "妈妈" (mama, meaning mother) upon seeing the word card lying around, which surprised me! So I know he's absorbing somehow. These are the reading series we're using:
1. 我会读™: published by Teach-A-Tot (Singapore). 5 levels in total. Level 1 comes in big flashcards or books, while the rest are books with small reading cards. I like that the words are huge, and printed on alternate pages with the pictures. Pronunciation in hanyu pinyin is provided at the last page. The reading cards are too small for my liking though.
Levels 1 and 2 are suitable for 1-year olds. I bought Levels 1 to 3 at Popular Bookstore, at RM220 per box. Each box consists of 12 books and more than 100 word cards.
2. 学前阅读计划: published by Odonata Publishing Sdn Bhd (Malaysia). Available in a large collection of books covering at least 1000 characters (if I remember correctly). The first set of 8 books covers about 100 characters. Words are on the left page, while pictures are on the right. The hanyu pinyin and strokes for new words introduced are in small font at the bottom of the page.
I also bought the corresponding box of reading cards. The cards are big enough but printed on weak cardboard paper, so I laminated each of them.
Parents who need help on pronunciation may buy the CDs that read the stories aloud. Each book is RM5.50, and cards are RM18.50 per box. I also bought them at Popular Bookstore.
He has started doing Shichida worksheets, which focus on pre-writing skills at this stage. Only 1 worksheet a day.
He shows association skill when he spun a bottle and asked "What's the time?" relating to the hands of a clock. I took the opportunity to teach him about clockwise and anti-clockwise concepts. We do a lot of such spontaneous learning through the day.
At his play area, I leave some recycled items for him to explore free play and develop his creativity. Examples are bottles, milk boxes, plastic bottle caps, pegs, old spoons, and small balls or scraps of paper. For a younger child who's mouthing things, make sure only large objects are within reach.
Motor Skills
Hubby has started bringing Vee to swim once a week, barring rainy days. He loves the water slide and tries waddling by himself (with a floating vest) when Daddy lets go of him. At least I'm glad that he has no phobia of the big pool because it's been a year since we last swam.
Occasionally, he manages to catch a medium-sized ball! We're practise every few days and he should get better with time.
He's jumping a lot higher and can stand on one foot for a short while.
Behaviour & Social Skills
Tantrums usually occur just before breakfast, possibly due to hunger.
Otherwise, when he's done eating, he tests my reaction by throwing his bib, tray and food onto the floor. Grrr! I usually handle this by turning his highchair away to face a corner and asks him to apologise. The mantra that I repeat to him daily, "Food is meant for the mouth. When you're done, just give the food to Mummy. Understand?"
Diet & Feeding
When we dine outdoors during weekends, Vee's no longer interested in homecooked food. So he shares my food and we eat at places with healthy food choices. For instance, pumpkin soup, vegetarian pizza plus baked potato wedges with no salt.
We're still battling with his eczema, which flared up after he ate strawberries. Then he tried 1 pumpkin seed and a small patch of swelling appeared under his eye for a while. I suspect the pumpkin seed has been cross-contaminated with nuts.
Potty Training
He's finally diaper-free outdoors. Usually, I let him wear cloth training pants. For a longer trip and where toilets may not be easily accessible, I put Knickernappies or GroVia All-in-One cloth diapers (to be reviewed) on him. They pull up and down easily. Over the month, he has only wet himself twice outdoors, while on the car seat because there was no way we could get to the toilet in time.
To protect the car seat, I fold a traditional square nappy into many layers and place it on the car seat. It absorbs a pee accident rather well.
About half the time, diapers are dry after nap. Less success during bedtime because he'd usually pee once early in the morning and tell me only after that.
Sleep
I started lying down below his feet during his bedtime, so that he learns falling asleep without seeing me up close. Body contact also discouraged — no patting, no hand on him, his feet can't touch me. It took a while for him to get used to it.
Sometimes, I read on my iPod Touch so that he gets the idea that he can sleep while Mummy's doing something else.
During the night, if he awakes, he'd squeeze onto my pillow. If I'm energetic enough, I'd move him back to his own mattress, which is right beside mine. Very small steps every night, to move towards the big goal of him sleeping independently SOME day. (In case you're a new reader, my arms were Vee's pillow for 18 months and I've been literally jailed onto the bed whenever he's sleeping. Sleep has always been our biggest challenge. )
I hope to be well again soon to share more information with you. Have a great day!
P.S. View more developmental milestones (from 8 months old onwards).
P.P.S. Our latest homeschooling updates are posted at MummysHomeschool.com HERE,