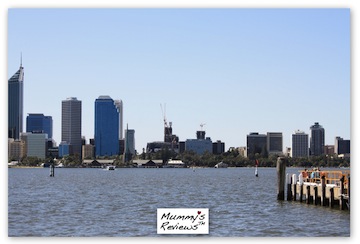 Last October, we finally brought toddler Vee on our first overseas holiday, to Perth in Australia. We'd a relaxing 8 days 7 nights trip, including 1 night at a farm. It was so memorable that Vee still talks about the trip after 9 months have passed!
Why Visit Perth
After shortlisting a few places to visit, hubby and I decided on Perth for these reasons:
Relatively short plane ride: 5.5 hours between Kuala Lumpur and Perth
No time difference: perfect for fussy sleepers like Vee
Good mix of urban city and nature: for Vee's learning and exposure
Modern city with no language barrier: we can travel free and easy to suit Vee's schedule
Where We Stayed in Perth
For the one week trip, we chose to stay in a serviced apartment instead of hotel. The advantages:
convenient to prepare some homecooked food for Vee daily
convenient to do laundry
more spacious for an active toddler
We stayed at Mounts Bay Waters Apartment Hotel, which is ranked #5 on tripadvisor and has relatively positive reviews. Here's what we think:
It's spacious and clean. During the second half of the trip, we were lucky to get a free upgrade from 1 to 2-bedroom apartment — absolutely huge!
I like the washing machine and dryer facilities. This enabled us to cloth diaper Vee for most for the trip. Otherwise, we used disposable Flip inserts or GroBaby Biosoakers. (I prefer the Flip inserts because they're more absorbent and don't tear at the seams.)
The kitchen is well-equipped with an induction stove, utensils and cutlery. I brought a small travel steamer to steam Vee's lunch daily.
There's a free Blue CAT shuttle bus that stops in front of hotel — very convenient to reach the train station and CBD area. Otherwise, it's just a short stroll to the nearest train station.
What to do in Perth with Toddler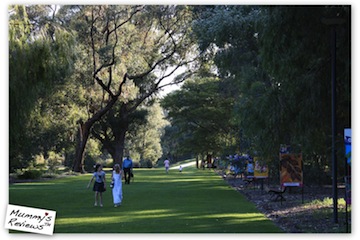 1. Kings Park & Botanic Garden: We love this park, which is near to our apartment hotel. It has beautiful greenery and is very clean and spacious — great for young children to run around. Vee had his tea break in front of the large fountain, picnic-style.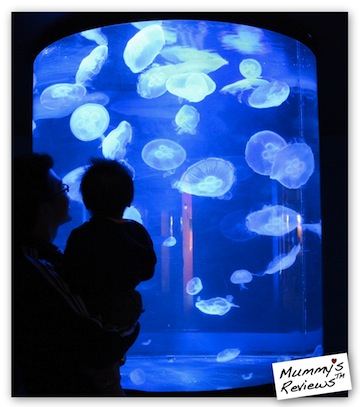 2. Aquarium of Western Australia: We were impressed by this aquarium, though it's a little far off from the CBD — accessible by train, bus, then a walk. There's a large variety of sea animals, and I was mesmerised by the tank of illuminated jellyfishes. A pity Vee didn't want to touch anything in the touch pool.
After visiting the aquarium, we'd a sumptuous lunch facing the nearby harbour.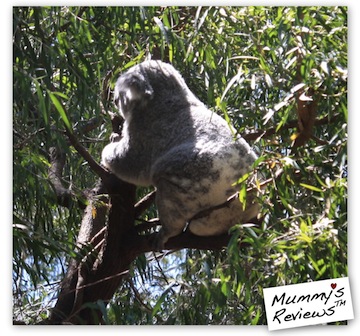 3. Perth Zoo: We visited the Perth Zoo instead of the Caversham Wildlife Park because it's nearer — accessible by ferry then a short walk. Perhaps the weather was too sunny, many animals were sleeping or hiding in the shade.
Our favourite part of the zoo is its spacious park for lunching at the benches. Vee enjoyed himself running around, chasing birds and mingling with other children. Many families were there for a picnic.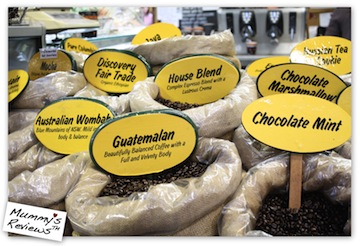 4. Fremantle Markets: Here at the markets, we got a good glimpse of the local culture. There was street performance, interesting things on sale and many dining choices.
Across the markets was a large playground that got Vee hooked.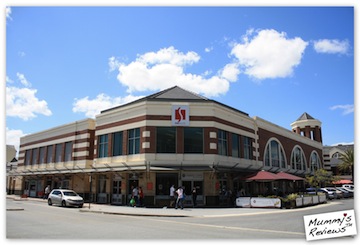 5. Subiaco: We visited the market in Subiaco on the second day to stock up on fresh groceries. With the large variety of vegetables and fruits, it was easy to plan Vee's menu. If you're into shopping, then you'd probably enjoy the place more.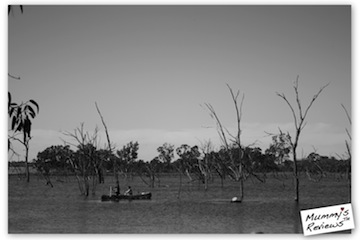 6. Wild Eco Outback Adventure and Farm Stay by Boshack
This is the highlight of our trip — half day of outback adventure, then an overnight stay at a small working farm.
We took a scenic 1.5-hour train ride from Perth city to Toodyay, a very small town. Upon alighting the train, we were awed by how "out of the world" the place seems. Boshack's owner, Deryck, picked us up and brought us to the outback area.
Our ergonomic Beco carrier came in very useful during the outback adventure, with lots of walking, exploring in the wild and feeding farm animals. We were silly to have brought the stroller along, which ended up in the caravan all the time.
The sunny October weather attracted LOTS of bush flies. There were easily 20 flies on hubby's back at any point in time!
We were served a BBQ lunch in a huge tent that cleverly kept the flies out.
After lunch, we sat by the scenic lake and watched a group of camping school children play and canoe. Vee had a long, cosy nap in the carrier.
In the late afternoon, Deryck drove us to our host farm, where we were welcomed by a very nice farming family. It was a lovely farm house with modern toilet facilities — miles beyond our expectations. Ha… we were prepared to experience something really rural. And the farmer's wife is a fantastic cook.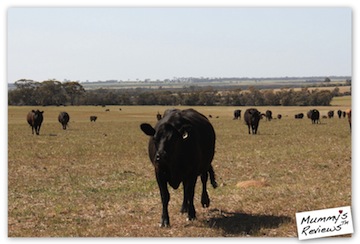 The next morning, our host drove us around in the tractor to look at the farm — a memorable first-hand experience looking at cows, wheat, oats, etc. This was a meaningful way to learn exactly how our food come about. The farmers work very hard indeed.
After leaving the farm and returning to Toodyay town, Vee and us went for the Duidgee Park Miniature Railway – a children train ride. I'm sure all young train lovers would enjoy it.
More Tips & Information
Here's some more relevant information on bringing a toddler to Perth:
1. Strollers: Perth is very stroller-friendly, so we managed well with a heavy-duty Peg Perego stroller. (Just don't bring it to the farm!) The buses even have ramps to allow strollers to go up easily. Also, buses and trains have designated stroller bays, and are hardly crowded.
2. Public Transport: There's an extensive bus, train and ferry network, so it's easy to get around without driving. Vee had a wonderful time enjoying the rides every day.
3. Food & Groceries: Bringing raw food (including fruits) isn't allowed into Australia. We brought some toddler packed food to last the first 2 days. Supermarkets, such as Woolworths, in the city carry a comprehensive selection of breads, vegetables, fruits, and baby / toddler jarred or packet food.
4. Milk: Vee decided to reject the new tin of formula milk we brought. No worries though because in Perth, there's a wide variety of fresh 100% full cream milk and UHT (long life) milk.
5. Baby Changing Room: In major departmental stores, there are huge baby rooms. My jaws nearly dropped when I saw one with a small play yard complete with kids' tables and chairs! Otherwise, changing tables are common in the toilets.
Overall, we love our Perth trip and are glad that Vee derived many memorable experiences from it.
—
Sharing time: Do you have any baby or toddler-friendly places to recommend? Please share in the comment box.
P.S. You may wish to read Travelling with Baby: Tips and Packing Checklist.