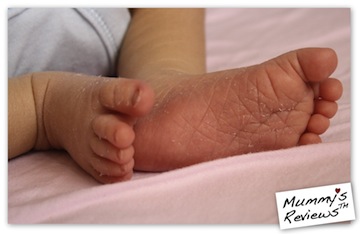 After a long journey, baby #2 (a.k.a Baby Jae) finally arrived last Monday, on 7 November 2011! This day happens to be my lunar birthday, my mum's birthday AND the eve of my birthday. This boy certainly knows how to choose a good date for himself. It's wonderful that we'd be celebrating birthdays together every year.
Jae was delivered naturally and quickly within 1.5 hours of reaching the hospital. I'd share his birth story when there's more time on hand.
In the meantime, we've established breastfeeding rather well and his jaundice level seems under control.
Vee's still adjusting to his baby brother's arrival and I'm trying my best to give him lots of hugs, kisses and assurance. He has been running a fever for the past 3 days, and is now down with a runny nose and cough. So he's being kept a good distance away from Jae.
I'm grateful to hubby, my parents and the confinement lady for taking good care of the 2 boys while I rest as much as possible. In 3 weeks, I'd have to cope on my own during the day. Wish me luck!
"See" you again and take care too…
P.S. I'd be resting a lot until December, so replies to emails and comments would take much longer than usual. Thank you very much for your patience.