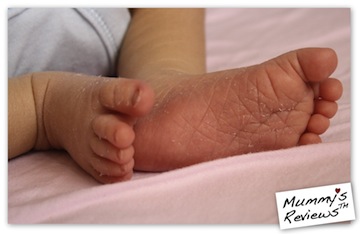 Baby Jae turned 1 month old on Wednesday, so it's time to share his birth story with you while my memory is still fresh.
A quick update first: I've been taking care of the 2 boys by myself over the past few days. I messed things up quite a bit on the first day, ha! After that, things have been improving. It certainly helps that Jae LOVES to sleep, so it's usually lights out for him by 7 to 8 p.m. Then I can spend some time with Vee and get things organised.
All right, here's the birth story…
The Plan
My EDD was 10 Nov 2011. Since the second trimester, I've been communicating with Jae to arrive on 5 Nov 2011, which is a Saturday, followed by a public holiday on Monday.
The day came and nothing happened, so I celebrated my birthday in advance over the weekend. That 2 nights, I experienced slight cramps, but not regular enough to mean the real thing.
The REAL Thing
7 Nov 2011, 1p.m.: Mild contractions started after lunch. They were relatively regular, occurring at about 30 minutes interval. That day was my lunar birthday and my mum's birthday. I'd a feeling that baby would arrive by the end of the day or the next.
3 to 5p.m.: I took an afternoon nap with Vee. Once awake, I felt the mild contractions again.
I downloaded the Contractions Monitor app on my iPod Touch. This way, I could simply press a button when contraction starts, and press it again when it ends. Then choose its strength, from "Very Mild" to "Very Strong". The app even plots a chart showing the patterns of the contractions — hubby was impressed!
7.30p.m.: We'd dinner at home. Since the ob-gyn said I need to be admitted when there are 10 contractions within 1 hour, I waited for that time to come. Then suddenly, the contractions became rather strong and VERY frequent — I was pressing the button throughout dinner! And I realised there were already 10 contractions within 40 minutes!
Our original plan was to put Vee to bed, then go to the hospital. But I knew things couldn't wait, so we decided to rush to the hospital first.
8.30p.m.: I caught a quick shower (cos who knows when the next shower time would be) and saw the "show". Things were happening too fast beyond our expectations. We grabbed the hospital bag and left house. Great that the hospital is only 10 minutes away from home and there was no traffic jam.
9.15p.m.: Immediately, the nurse arranged for a penicillin injection because I'm a Group B Strep carrier. This is to protect baby during delivery.
The midwife checked and I was already 6-7 cm dilated. She estimated that baby would arrive within 2 hours. Fantastic, considering I spent 29 hours in the hospital for the first delivery.
I lied down inclined sideways and used deep breathing plus relaxation technique to manage every contraction. They were strong yet still manageable.
The ob-gyn reached and artificially burst my water bag to speed things up. The next contraction was EXTREMELY powerful and shocked me! I thought I'd the urge to push, but it was still too early.
Ob-gyn said that baby was very deeply engaged, but his face was facing front, so that could give me the false feeling to push. I mentally told baby to turn backwards.
Midwife suggested that I change from lying on my left to the right, and the following contraction was milder.
Then the super-powerful contractions came on again. Amazingly, baby has turned. This time, the midwife said that I could start pushing, so I did.
10.52p.m.: Within a few pushes, baby Jae was out. I was sooooo relieved and happy that I did it with no enema, no pain relief and no episiotomy. There was only a very slight tear and no blood loss like the first delivery.
Jae calmed down immediately and looked at me when the nurse passed him over. Priceless moment…
After Delivery
For 2 nights, I stayed with Jae in the hospital while hubby brought Vee home to rest. Breastfeeding this second time round is much easier since I know how to cradle the baby and latch him on correctly. And time flies, Jae's already 1 month old. I'm looking forward to him growing up and playing with his brother.
Sharing time: What's your birth story? Share your blog post link or write it out in the comments box.