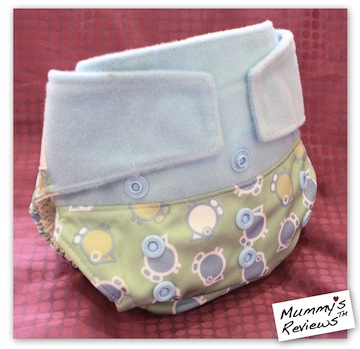 The winners of Giveaway #21 sponsored by Mummy Knows Best Shop are out!
Here are the lucky winners (first 3 names generated by Random.org) who win a GroVia Diaper Shell Set worth SGD45.90 each:
Doreen who would like it in Blue Birds (Aplix).
Chong Mui Ling who would like it in Blackberry.
Carol Lim Mei Mei who would like it in Blue Birds (Aplix).
Timestamp: 2011-12-17 05:03:33 UTC
Congratulations to you! To claim your prize, please contact me within 7 days of this post with your mailing address (Singapore only) and contact number.
Note: For future giveaways, I'd email winners directly instead of publishing a separate blog post.
Updated GroVia AI2 Cloth Diaper Review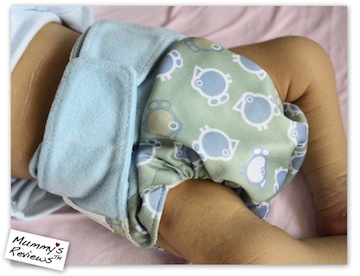 Baby Jae has been trying out GroVia AI2 over the past 1+ month.
The trim cutting fits him very well.
Aplix tabs give a good fit for newborns and are WAY easier than snaps to put on a screamy newborn.
The washable soaker is able to catch runny breastfed poo. Sometimes, the diaper shell may get dirty, which means it can't be reused. Overall, no leak for pee and poo.
The disposable GroBaby and GroVia Biosoakers only worked well for us in the first 3 to 4 weeks. Like his brother, Baby Jae's also a heavy wetter. When he reached 4 weeks old, the biosoakers leak after 2 hours (about 2 pees). Once saturated, the sides tear and gel escaped.
For the full and updated review, click here.
There are several upcoming reviews on interesting baby products that we've been using on Jae. And of course, Giveaways too. So stay tuned!