iHerb is my favourite online store. If you want to save money buying organic baby food, vitamins and more for the whole family, this is a must-read. There's also a list of my favorite items and use coupon code EWO013 to get up to USD10 off your first order!
About iHerb
Here's a little background about iHerb:
History: An e-commerce business that has been running for nearly 14 years
What's on sale: Wide variety of brand name products typically found at health food stores and natural pharmacies, prices typically 30-40% less
Shipping: U.S. and international, with a range of shipping options
Country: Operates from a 360,000 sq. ft. brand new, air-conditioned warehouse in the city of Moreno Valley, California
If you're eager to shop, just go straight to
my iHerb page
* for a coupon code and product reviews.
Our Detailed Review — My iHerb Experiences
Rating Guide: ★ Oh no! ★★ Poor ★★★ Fair ★★★★ Good ★★★★★ Excellent!
(a) Selection: ★★★★ This is an online shopping haven for me — the Mummy who loves natural / organic, healthy and eco-friendly solutions for the family.
For 2 years, I've been buying almost all our skincare products (shampoo, body wash, creams, balms, etc.) and Vee's multi-vitamin from iHerb. And I'm always excited to find interesting items such as child-safe nail polish! Be prepared to spend lots of time browsing through the amazingly wide selection (with over 30,000 items!). You've been warned! Ha…
Of course, the selection is not yet perfect. There're limited brands of cloth diapers — I wish to see iHerb carry more brands to make cloth-diapering even more accessible to mums worldwide. And pure African Black Soap isn't available here, so I need to buy it from another store.
(b) Ease of Shopping: ★★★★★ iHerb's website is very easy to navigate, with a search box that predicts rather intelligently.
Or simply view the relevant categories, such as Children's Health, Bath & Beauty, and Supplements.
The product information is very detailed with:
zoom-in images of information stated on the packaging,
product description and ingredients,
expiry date,
link to the manufacturer's website, and
reviews by other users
All the above allow me to make sound purchasing decisions. After 2 years and 6 orders, I'm happy to report that the items I ordered have met up to expectations.
It's very convenient to view past orders and re-order favourite items.
(c) Payment & Delivery: ★★★★ Very convenient payment via credit card, through a secure page with SSL.
I've had my orders shipped to both Singapore (via DHL) and Malaysia (smaller packages via non-trackable International Airmail). My 2 recent orders to Malaysia took about 2 weeks to reach.
The main reason for choosing International Airmail to Malaysia is because packages via DHL are prone to closer scrutiny at the customs here.
All of the items in small packages via International Airmail turned out fine. Each item is wrapped securely in bubble wrap or plastic zippered bag, and bottle necks are taped. (I always re-use the zippered bags.)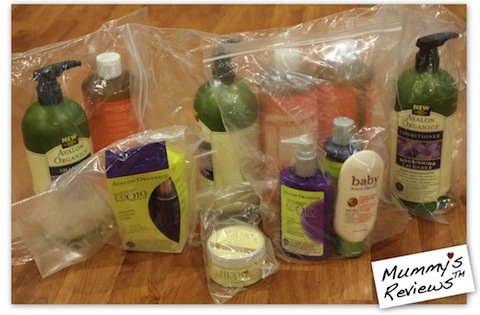 Among the TEN kilograms of items in a mega parcel via DHL, 1 bottle of shampoo leaked a little, resulting in 3 bottles feeling sticky on the outside. Nothing serious.
The "biggest" boo-boo so far was this: I re-ordered Hugo Naturals Unscented 100% Shea Butter, which I love for my face. However, iHerb replaced the product link with Unscented BODY butter, containing other ingredients besides shea butter. I didn't notice the change in wordings and bought it. Fortunately, my skin could accept the different butter.
(d) Customer Service: ★★★★ iHerb's website is very informative, including a comprehensive list of FAQs. I like the estimated average delivery times, to help me gauge when the International Airmail would arrive.
Unopened products received for less than 60 days can be returned to its California office. I've not tried this, the shipping charges from Singapore / Malaysia would be too high to justify.
The contact page has full contact details and there're various ways to reach the Customer Service department.
(e) Overall Value: ★★★★★ I've saved quite a bit by buying through iHerb because shipping charges are rock-bottom low, especially for International Airmail (approximately USD4 to USD6 for up to 1.8kg).
Some examples: Two years back, I bought Vee's Animal Parade liquid multi-vitamin at SGD18 for a small 8 fl. oz bottle in Singapore. From iHerb, I bought a HUGE 30 fl. oz bottle at only USD14.82 after discount.
Then recently, I bought Earth Mama Angel Baby Organic Milkmaid Tea at USD3.96 (about RM12.64). In KL, it costs about RM40+.
And after my 10kg order in September 2010, I didn't have to buy any body wash, hand wash, etc. again until September 2011! Seriously, I can't even remember the last time I stepped into a store to buy a bottle of shampoo.
To save even more money, I try to buy the largest size of the items our family uses regularly. 1-litre bottles are just nice.
Update in Oct 2012: iHerb is now permanently offering International Airmail free of charge for orders over $40! It has also renamed it to Global Mail by DHL. How this shipping method works: DHL will pick up your order from our warehouse, and then pass it to your individual countries' postal service for final delivery.
I'd definitely be shopping at iHerb again for its superb value for money.
—
What we like about it:
Very wide selection of natural and/or organic products for the whole family
Detailed product information plus reviews by other users to help me make sound purchasing decisions
Easy-to-navigate website — ordering and payment is a breeze
Attractive prices and reasonable delivery charges
What can be improved:
Offer even more brands and products, such as more cloth diaper brands and pure African Black Soap
Ensure product links are not replaced with another product
—
Update on 27 February 2014:
Please read my latest iHerb review and shopping cart items HERE.
—
My favourites from iHerb
There're soooo many value-for-money items available from iHerb. So far, these are my personal favourites: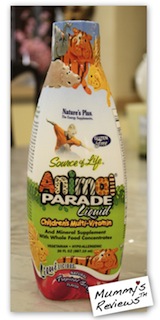 1. Nature's Plus, Source of Life, Animal Parade Liquid, Children's Multi-Vitamin, Natural Tropical Berry Flavor, 30 fl oz (887.10 ml)
Ok, this name is a mouthful. Ever since Vee was weaned off from breastmilk to whole milk at 18 months old, he has been taking this multi-vitamin. Another reason is to supplement his largely vegetarian diet, though he eats well.
Initially, he took 7.5ml a day. As he grew older and ate a lot more, I started giving him this 3 to 5 times a week. So 1 big bottle lasts 4 to 6 months. It has a berry taste and Vee is happy to take it right from the spoon after breakfast.
Before introducing any multi-vitamin to your child, please seek advice from a trusted medical professional. I got clearance from my home-visit nurse.
Check the current price here*
2. Happy Bellies, Organic Brown Rice Cereal, 7 oz (198 g)
Baby Jae started eating semi-solids 1+ month back, and a current staple is organic brown rice cereal. The second brand he has tried is Happy Bellies, which is certified organic and formulated by Dr. Bob Sears (renowned pediatrician). He usually takes this with expressed breastmilk with mashed purees such as apples, bananas and prunes. The price at iHerb was RM16 (~SGD6.50) versus RM26.90 (~SGD10.90) at the supermarket!
The first brand he tried was Earth's Best Whole Grain Rice Cereal, also certified organic and simply fortified with iron. Baby Jae loves it too. The price at iHerb was RM13 (~SGD5.30) versus RM16.50 (~SGD6.70) at the supermarket, not a significant savings. I'd only order it from iHerb if it's out of stock at the supermarket.
For a baby who eats 3-4 tablespoons of rice cereal per meal, and takes 2 meals a day, 1 such box/tin of rice cereal only lasts about 1 week. So it's important to find the best value for money.
Check the current price of Happy Bellies here*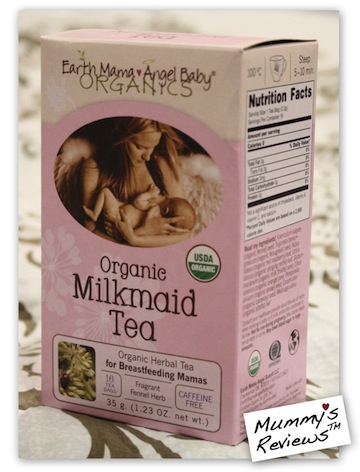 3. Earth Mama Angel Baby, Organic Milkmaid Tea, 16 Tea Bags, 1.23 oz (35 g)
As a breastfeeding Mummy, I drank this milkmaid tea several times a day throughout both confinements, to help boost milk supply in the early weeks. My two boys, especially Vee, have huge appetites! It tastes light and fragrant, and I use each tea bag to make 3 cups of tea.
During my final preparations before delivering Jae, I discovered that this tea was more than 70% cheaper at iHerb compared to local stores, so I grabbed 3 boxes right away.
The BEST way to stimulate milk supply is still latching baby on at least 8-12 times a day, round the clock. This tea only acts as a supplement. Again, you may wish to seek advice from a trusted medical professional before consuming this. I got clearance from my home-visit nurse.
Check the current price here*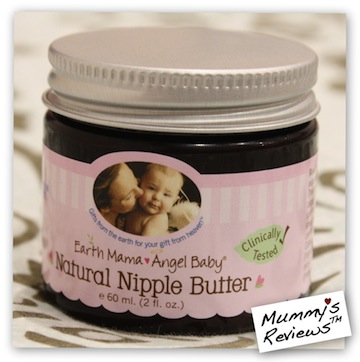 4. Earth Mama Angel Baby, Natural Nipple Butter, 2 fl oz (60 ml)
Even as a second-time breastfeeding Mummy, I needed time to practise getting the perfect latch with Baby Jae. Every baby needs to be taught how to latch on properly, so I wasn't spared from sore nipples too.
After every feed in the early weeks, I applied a thin layer of this soothing balm. It's very smooth and moisturising. I like that it's lanolin-free and vegan. Plus it was more than 50% cheaper than local stores.
Check the current price here*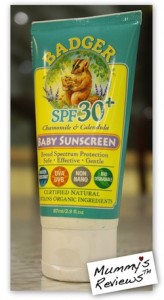 5. Badger Company, Baby Sunscreen, SPF 30+, Chamomile & Calendula, 2.9 fl oz (87 ml)
It's extremely sunny in Singapore and Malaysia. We've been going to road trips within Malaysia to the elephant sanctuary, deerland park, strawberry farm, etc., so an effective and safe sunscreen is a must.
Thanks to a friend, I read through this excellent website on the best sunscreens (EWG's Skin Deep Sunscreen Report) before deciding to ditch our previous sunscreen and switch to Badger. This is meant for babies above 6 months old.
It's quite whitish upon application, and the colour fades off by rubbing it into the skin.
Check the current price here*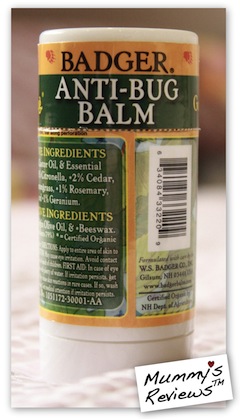 6. Badger Company, Anti-Bug Balm, 1.5 oz (42 g)
If you've read 5 Ways to Protect Baby from Mosquitoes, you'd know that our bedrooms are regularly infested with MANY mosquitoes.
This anti-bug balm is certified organic by USDA, easy to roll on, and has been effective in keeping the mozzie away from the applied surfaces. Great for outdoor excursions to the zoo, bird park, etc. too. Baby Jae has also been using it since newborn days.
As a precaution, always read through the ingredients, and do a patch test by applying a small amount (wait for 1 day) to clear any skin allergy reaction.
Check the current price here*
7. Dr. Bronner's Magic Soaps, Pure Castile Soap, 32 fl oz (944 ml)
While searching for a basic and natural hand soap to relieve my hand eczema, I bumped into Dr. Bronner's Magic Soaps. It 's mild yet effective and can be used to wash the hands, body, hair, face, toys, dishes, floor, etc.! Certified organic and certified fair trade.
I dilute the concentrated liquid soap 1:1 with water and fill up recycled pump bottles, mainly as a hand and body wash. Very convenient during travels — just fill up 1 to 2 small travel bottles for washing almost anything.
Our family, including Baby Jae, has tried the Unscented and Tea Tree versions. It comes in a variety of sizes; I always buy the 32 fl oz, which is cost-effective and not too heavy to manage.
This soap has been specifically mentioned by Dr. Mercola as a genuine green product without "glycol ethers and phthalates found in most cleaning and laundry products". Read Beware: Most Cleaning Products Contain This.
Check the current price here*
(Update on 26 Feb 2014: This product has been discontinued from iHerb. I've since replaced it with Dr. Woods, Shea Vision, Baby Mild Castile Soap, Unscented, 32 fl oz (946 ml). The price is here.* The review would be published in another post.)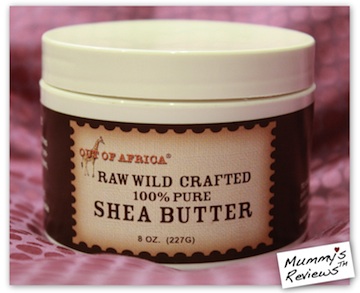 8. Out of Africa, Organic Shea Butter, Raw, Wild Crafted, 8 oz
This is a rescue for dry, sensitive and eczema-prone skin like mine. Many expensive moisturisers and body butters contain shea butter on top of many other ingredients including fragrances and preservatives that I'd prefer to skip.
Three years ago, I read about the benefits of using raw unrefined shea butter as a face and body moisturizer — effective and low cost. It can also be used on chapped lips, dry nail cuticles and dry hair ends. Super multi-purpose. To find out more about shea butter, read this short write-up at National Geographic.
I've tried 4 brands of shea butter and Out of Africa is my current favourite. It's organic, smooth, well packaged to retain freshness, and very affordable — only about SGD2.70/oz!
Because shea butter is from shea nuts, if you've a family history of nut allergy, please consult your doctor before trying this.
Check the current price here*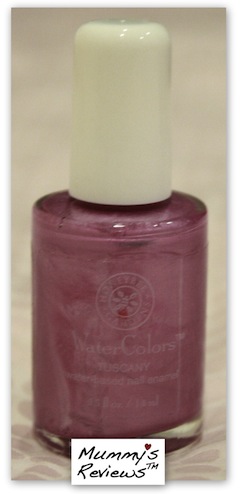 9. Honeybee Gardens, WaterColors, Tuscany, 0.5 fl oz (14 ml)
Ever since my first pregnancy with Vee 4 years back, I've stopped doing regular mani- and pedicures because of concern over chemicals in nail polish.
Then I found out about Honeybee Gardens — a water-based nail polish that's odourless, non-toxic (free from harsh chemicals such as formaldehyde) and earth-friendly. As I type, I've just painted my toenails. *grin* It glides on smoothly and easily in only 1 coat. And absolutely no odor, even hubby commented it! At SGD9+ per bottle, it's very reasonably priced. Truly my latest love from iHerb.
Check the current price here*
—
Win Your Own – CLOSED
To thank supporters of Mummy's Reviews™ Parents Club, this Giveaway is EXCLUSIVE to Parents Club members. TWO (2) lucky members will win a USD25 Children's Health iHerb Shopping Spree each! This means the winner gets to choose USD25 worth of products from iHerb's Children's Health section* .
How to Participate
1. Join Mummy's Reviews™ Parents Club here or below (existing members counted)

2. Fill in the online form HERE
Other Information
This Giveaway is open to subscribers with a mailing address worldwide (except in countries that don't allow participation in lucky draws / sweepstakes).
If you're a winner, you'd get to choose USD25 worth of products from iHerb's Children's Health section.
It will run until 15 June 2012 (Friday) 2359hr (GMT +8).
The usual Giveaway Terms apply.
Submit your entry now and good luck!
Winners Announcement
Thank you to all Mummies and Daddies who have participated in this Giveaway. The winners are …
Ee Wen who chose "Happy Baby Snacks and Cereals"
Serena Chin who chose "Rainbow Light, Nutri Stars, Chewable Multivitamin, Delicious Fruit Blast"
Congratulations to you! You'd receive an email on how to claim your prize.
—
Get Your Own (with Discount!)
To start shopping, visit my iHerb page* for a coupon code and product reviews.
To start shopping, here's my coupon code for you:
Special Treat: USD5 off one order
Coupon Code in this link: PROMOJAN*
Validity Period: Tuesday, January 31st 2017, at 10.00 am, Pacific Time
—
P.S. Please read my latest iHerb review and shopping cart items HERE.
—
Disclosure: I've been a regular customer at iHerb for 2 years and have joined iHerb's Rewards Program. This review is written only after I've made 6 personal orders through iHerb and have been a satisfied customer.
Mummy's Reviews™ is a review site that receives compensation if readers make purchases from affiliate links (these are marked with an *). If we receive compensation from the companies whose products we review, this would be disclosed. These compensation help to maintain and grow Mummy's Reviews™. We test each product thoroughly and give ratings according to our experience with it. We are independently owned and the opinions expressed here are our own.