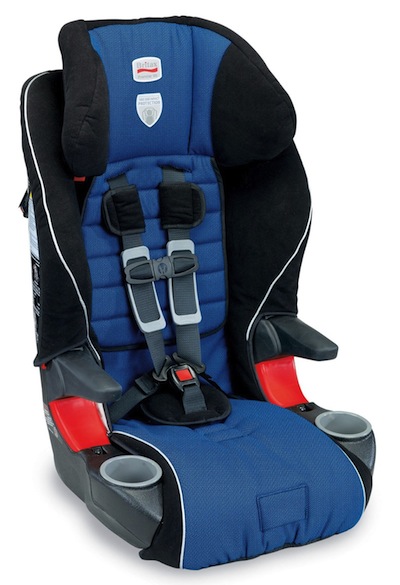 Now that Vee has graduated into his third car seat, I'm reviewing Britax Frontier 85, purchased at a discount from Jingle Box (distributor of Britax in Malaysia). Britax is still our trusted brand, with the Frontier 85 being our second Britax car seat. (Toddler Jae is using the luxurious Britax Boulevard CS, which is reviewed here.)
First Impressions
Britax Frontier 85 is a combination booster car seat, meaning it can be used in harness mode for a younger child and seat-belt mode for an older child.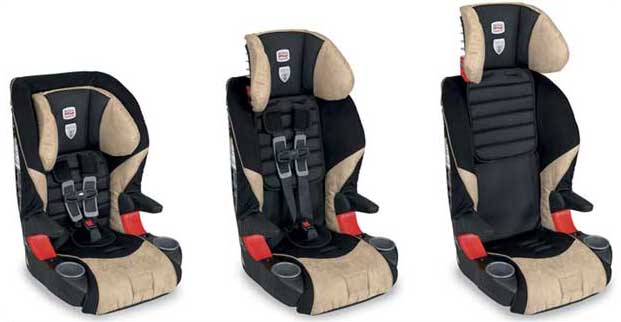 Although Vee is rather big and sturdy for his age, at 20+kg, he's still very light compared to an adult. As mentioned in IIHS website, "…they should use boosters until adult belts fit properly, usually when a child reaches 4 feet 9 inches and 80 pounds" . That's about 145cm and 36kg.
Our Detailed Review
Rating Guide: ★ Oh no! ★★ Poor ★★★ Fair ★★★★ Good ★★★★★ Excellent!
(a) Safety: ★★★★★ I like the 5-point harness and true side impact protection.
Here's how Britax describes True Side Impact Protection:
"True Side Impact Protection provides deep side walls and a head restraint with energy-absorbing EPP foam to distribute crash forces, shield from vehicle intrusion, and contain the head, neck and body while keeping them "in true" or aligned"
(b) Ease of Use: ★★★★★ Hubby was able to fit the car seat rather easily. Adjusting the shoulder strap to fit snugly is also easy.
5-year old Vee is able to climb in and buckle himself up independently. This is especially important since we go out with 3 young kids.
That sai, Vee is still too young to use it in booster mode, so we haven't tried it out yet.
(c) Fit: ★★★★★ It has fitted Vee from 4 years old to 5 years 9 months old now. It still has lots of room to grow, for use in booster mode.
(d) Comfort: ★★★★ The fabric is soft, but not as luxurious as Boulevard CS. Vee naps easily in this seat, but his head may tend to droop forward.
The arm rests and cup-holders are nice extras. With my boys, the cup-holders naturally become a trashcan for all kinds of junk — tissue paper, toy aeroplanes, bread crumps, just name it.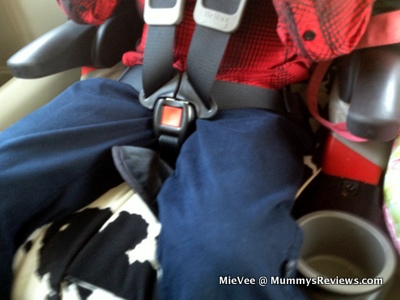 (e) Quality: ★★★★ So far so good after 1 year 9 months. Still need to withstand a longer test of time.
(f) Overall Value: ★★★★ The retail price was about RM1600. Again, though a bit on the high side, it's definitely a great investment in our children's safety. I feel very at ease when Vee is buckled up in it.
—
What we like about it:
5-point harness
True side impact protection
Easy to install
Easy for preschooler to get in and out
What can be improved:
Use the same luxurious fabric as Boulevard (We've been so spoilt by it!)
—
Get Your Own (with Discount!)
We bought our Britax Frontier 85 from the distributor in Malaysia: Jingle Box.
Live outside Asia, you may also check the price of the latest Britax Frontier car seats at Amazon here: : Britax Frontier
*
—
Image credits: Amazon Britax Frontier 85 Booster Car Seat
*
Disclosure: I purchased the Britax Frontier 85 at a discount from Jingle Box. To ensure a fair review, Jingle Box received 3 months of free sidebar banner ad in return.
Mummy's Reviews™ is a review site that receives compensation if readers make purchases from affiliate links (these are marked with an *). If we receive compensation from the companies whose products we review, this would be disclosed. These compensation help to maintain and grow Mummy's Reviews™. We test each product thoroughly and give ratings according to our experience with it. We are independently owned and the opinions expressed here are our own.