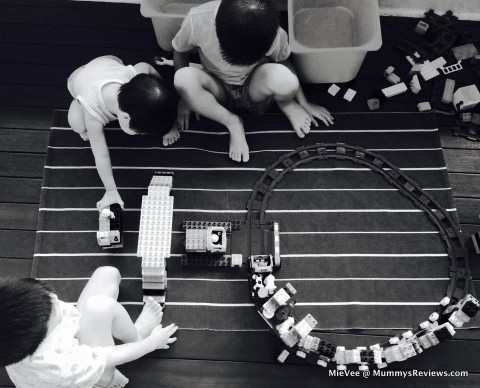 Right from the start when we decided to have kids, we've wished for healthy children. To us, that's the most important. The others can be worked out one way or another.
Today, I'm thankful to have 3 healthy children, though we had a bit of a rocky start…
#1 Vee: when he was 2 years old, a sudden high fever in the middle of the night sent him into febrile fits. Coincidentally, I read a detailed article on childhood fits 2 nights before, so could recognise the symptoms and react appropriately.
After that incident, he'd another 2 rounds of febrile fits. One event happened when he was sitting properly in a grocery cart. He fell to the side, hit his head hard and lost consciousness for about 30 minutes. He woke up after the doctor at the A&E department managed to inject him with the right medicine.
(The fever & fits came so suddenly there was no way to foresee it.)
Those were the most horrible 30 minutes of my life. For months, we were paranoid of going to the grocery store.
This is one reason why I homeschooled him until 5.5 years old, when I was sure he'd outgrown the fits; and his immunity was much stronger to avoid frequent fever and illnesses.
#2 Jae: at his one-week old check, he was diagnosed with 2 small holes in the heart. There was 50% chance he'd heal and 50% chance he'd need an open-heart surgery.
I spent my best efforts taking care of this baby day & night, avoiding letting him cry much to prevent strain on his little heart.
During his follow-up checks at the paediatric cardio's, we'd to wait for many hours and it was difficult having to witness so many little children with heart conditions.
Thankfully, both the holes closed by themselves when he was 9 months old.
So today, I'm truly thankful for healthy children. I let them catch enough sleep, take in good nutrition, exercise lots and shower them with love. The rest is up to them and God.
~ MieVee
MummysReviews.com
MummysHomeschool.com
P.P.P. View this entire series at B&W Gratitude Challenge 2015 here.
—
Wish to unleash your child's potential? Go to my other blog here: