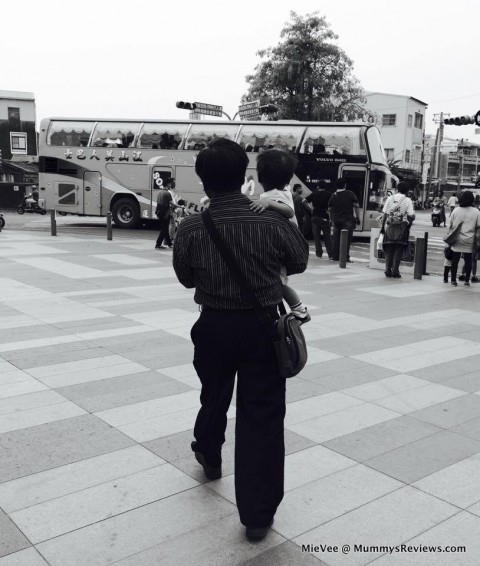 Even though I relocated to KL shortly after marriage, I try my best to visit them every 3 months.
I've got amazing parents who provided my sisters and I with lots of fun family time through our growing up years.
My mum's a stay-home mum who took great care of us daily. In the day, she did some sewing to help out with the family income. And I still rem her reading bedtime stories, with us rolling on the bed laughing. (She's my first role model of a work-at-home mum.)
My dad worked as a night-shift taxi driver since I was in secondary school until a few years back. Perhaps because of that, we were a nocturnal family. It was a norm for anyone in the house to chit chat or study/work till past midnight.
During the school holidays, we'd go for supper, returning at 2a.m. Sometimes, mum & us girls would play board or card games until dad returned at 5a.m.!
They bothered more about our behaviour than our grades. And because resources were limited, we worked hard for scholarships, and eventually did well in our chosen fields of study (which were vastly different — finance, humanities, the arts). They respected our individuality.
They inspired me to be a hands-on parent, who spends lots of fun quality time with the kids. To create lasting memories and strong family relationships.
I'm grateful they've always trusted my decisions since my teenage years.
I'm grateful they're supportive of me being a stay-home mum.
I'm grateful they welcome me (and my new family) with big arms whenever we visit (and fill up the HDB flat). They make the best team of babysitters I can rely on.
I'm grateful hubby and I managed to bring them on a Taiwan trip in March. The first time I've ever been on a flight with them.
I'm grateful they're still relatively healthy despite going through some health scares over the past many years.
May they enjoy good health and happiness to a ripe old age.
~ MieVee
MummysReviews.com
MummysHomeschool.com
P.S. Feel free to start your own gratitude series too. ?
P.P.P. View this entire series at B&W Gratitude Challenge 2015 here.
—
Wish to unleash your child's potential? Go to my other blog here: