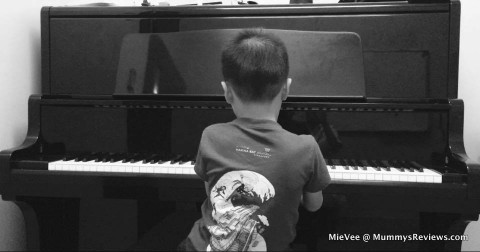 I'm fortunate to have met excellent teachers and mentors over the years:
– Mdm. W: my P1 form teacher who adored me so much that she wrote me a personal letter, encouraging me to attend Uni in future. At 7, Uni was still a far away and abstract concept.
When I was in about P3, she knew from my teacher that I got 13/20 for a math test, "summoned" me and went through my corrections one by one.
She dedicated herself to teaching the EM3 classes, when students were streamed in those years, to help them progress. That certainly required tonnes of patience and commitment.
– Mdm. L: my upper Sec math teacher who was totally inspiring. She has the superhuman skill of designing questions on the spot, writing down the problems, we copied and she taught us how to solve them. We realised she had slightly different questions to suit the needs of different classes.
She didn't use the textbooks, even though Singapore math books were of high standards. Instead, all her teachings had to be copied into a series exercise books. She also taught us beyond the syllabus to help us grasp the concepts better.
After my A-levels, I did relief teaching for Sec 3 math back in my alma mater, re-using her teachings from the exercise books. It was an amazing experience passing down knowledge from one generation to the next.
– Mr. K: my JC economics tutor who was so patient and popular that he'd a queue of students to consult until 8p.m., in the months leading to the A-levels.
And many of these students were NOT from his class. He's hands-down one of the most dedicated teachers I've met.
– K.W.: my mentor who convinced me to take up an unconventional career path before graduation. Because of her sincerity and success as a working mother, I'd the courage to be self-employed right out of school, and learnt how to escape the rat race, prepare for life as a working mum and live my dreams.
If I hadn't relocated, I'm rather sure I'd have continued working with her.
– Ms. H: Vee's piano teacher. In the beginning, Vee was still little and often uncooperative in class (despite loving music). Yet she maintained this angelic-level of patience even when my boy was lying flat on the carpet and I simply wanted to hide my face as his mum.
Finally, Vee settled down and his skills have blossomed under her expert guidance.
Today, I'm truly grateful to all the dedicated teachers out there, who devote their time and energy to others' children such that they may have little time and energy for their own. What an irony of life…
~ MieVee
MummysReviews.com
MummysHomeschool.com
P.S. Feel free to start your own gratitude series too. ?
P.P.P. View this entire series at B&W Gratitude Challenge 2015 here.
—
Wish to unleash your child's potential? Go to my other blog here: