Know someone expecting a new baby? Today's article is for you. Find out about gorgeous baby furniture that would last many years of use.
Recently I got to check out Babyhood's range of cot beds and glider chairs through an event organised by Supreme Global Marketing, the exclusive distributor in Malaysia.
Babyhood, from Australia, is committed to providing quality products that meet the toughest of standards and guidelines of Australia's INPAA and Furntech-AFRDI. Considering our babies spend so much time sleeping and in their nursery, investing in safe cots and furniture is extremely important.
I especially like the Classic Curve 4-in-1 Cot (shown right above), which is gorgeous and comes with single hand internal drop-side rails. Just lift with hand, push in with leg, and bring it down. Very easy and quiet.
Sometimes when I wanted to put a new baby into the cot, an older child may have meddled with the cot and lifted the rails up. So I'd to find a safe place to put the baby down, use two hands to lower the rails before placing baby in again. If I happened to be dealing with a sleeping baby, this would have been ultimately frustrating. A single hand yet safe drop-side would solve this problem easily!
As baby grows, the cot can be converted into a toddler bed and eventually a sofa. Add some cushions and this would make a really cosy reading corner.
This 5-in-1 Sova Cot is interesting too:
I like the clear panels that are made of acrylic glass. Puan Noraizan explained that this is similar to the materials used for aircraft windows — durable and clear yet not easily breakable. This allows baby to have a clear view of the surroundings and feed his/her curious mind.
When baby grows up, it can be converted into a toddler bed:
and then into a table with two chairs!
And breastfeeding mums, do check out Babyhood's range of glider chairs. During the event, I saw several mummies breastfeeding comfortably in the chairs. This is an example of the Sovereign Glider:
Hopefully with Babyhood's range of baby furniture, you'd enjoy cheerful days and restful nights. Happy parenting!
~ MieVee
MummysReviews.com
—
Get Your Own (with Discount!)
Malaysia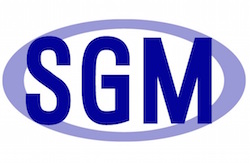 To get your own Babyhood products, visit Supreme Global Marketing, the exclusive distributor in Malaysia.
Special Treat: 15% discount on all items displayed during the Bloggers Event
Discount Code: BLG06
Validity Period: 21 April 2017 to 21 May 2017
You may wish to visit their warehouse to view their large range of products:
Supreme Global Marketing Sdn Bhd (862993-T)
21-2, Jalan USJ 21/1
Subang Jaya
47630 Selangor, Malaysia
Call us at: +603 8023 3277
Email: admin@babyhood.com.my
Other Countries

If you're from outside Malaysia, please visit Babyhood Australia.
—
P.S. Read more on 10 Ways to Keep Your Baby Cot Safe.
—
Disclosure: I attended an event organised by Supreme Global Marketing and received a small goodie bag including a stroller seat cover for my time.
Mummy's Reviews™ is a review site that receives compensation if readers make purchases from affiliate links (these are marked with an *). If we receive compensation from the companies whose products we review, this would be disclosed. These compensation help to maintain and grow Mummy's Reviews™. We test each product thoroughly and give ratings according to our experience with it. We are independently owned and the opinions expressed here are our own.